We are lucky in the Tri-City area to have several great dog parks to enjoy with our favorite pups. Dog parks are a great place to play unleashed and meet new friends! Not sure how dog parks work or wonder if your dog is ready for one? Check out our etiquette and tips at the bottom of this guide.
Agility courses, water stations, and separate areas for smaller and larger dogs are just a few things you will usually find at a dog park in Fremont, Newark, and Union City, and big bonus, dog parks in the Tri-City area are FREE!
Thank you to Pawfect Pet Treats for sponsoring our guide of Dog Parks in Fremont, Newark, and Union City! Check them out for homemade pet treats for dogs and cats. Visit them on Instagram here and place your orders here.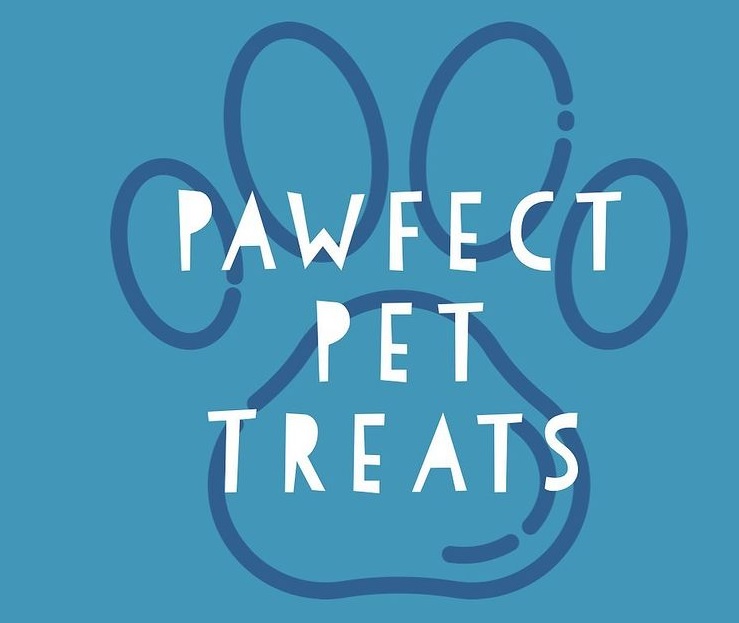 Dog park locations are listed alphabetically by town:
Know of a dog park in Fremont, Newark, or Union City we're missing? Let me know at jenh@macaronikid.com.
---
Fremont
Central Park Dog Park
1740 Stevenson Blvd.
Fremont
5:00 Am to 10:00 PM Daily
What we love about Central Park Dog Park:
Located adjacent to the Fremont Animal Shelter with access off Stevenson Blvd, Central Park Dog Park features two turfed areas with 1.2 acres of artificial turf and lighting for large dogs and a smaller .02 acre area with natural grass for smaller dogs.
Amenities at Central Park Dog Park:
Drinking fountains for dogs and owners
Double gated entry for security of dogs
---
Shinn Pond Dog Park
37700 3rd Street
Fremont
What we love about Shinn Pond Dog Park:
Located in Niles by the Alameda Creek Regional Trail and Niles Community Park, Shinn Pond Dog Park offers long walking trails, off-leash area with lots of grassy areas, and a large pond for dogs to swim in and cool off. Parking is located at Niles Community Park at the corner of 3rd and H Streets - Shinn Pond is about 200 yards west from there, along the levee. Alternative parking is located on School Street.
Amenities at Shinn Pond Dog Park:
Long trail
Large grassy areas
Benches

Large pond for dogs to cool off and swim in
Water for dogs and owners
Outhouse
---
Newark
NewBark Dog Park
35501 Cedar Blvd.
Newark
What we love about NewBark Dog Park:
NewBark Dog Park is a brand new dog park is located at Newark Community Park, between Newark Blvd. and Chapman Dr. Shaded seating, agility equipment, water for dogs and owners. Parking in the Newark Community Park parking lot on Cedar Blvd.
Amenities at NewBark Dog Park:
Large grassy areas
Benches
Water for dogs and owners

Double gated for security of dogs
Shade structures
Agility equipment
---
Union City
Drigon Dog Park
34666 7th St.
Union City
4:00 PM to 10:00 PM on Mondays
6:00 AM to 10:00 PM Tuesday thru Sunday
What we love about Drigon Dog Park:
Located near Mission Blvd., Drigon Dog Park features agility equipment, shaded areas, benches, and dog-friendly water fountains and fire hydrants.
Amenities at Drigon Dog Park:
Benches
Shaded area
Dog water fountains

Fire hydrants
Agility equipment
Separate area for different sized dogs
---
Tri-City area dog park tips:
Follow the rules which are likely posted near the entrance. Typical dog park rules include:
Dogs must be spayed or neutered, up-to-date on vaccines and shots, and supervised at all times.
Clean up after your pooch! No one wants to step in that mess.
Know your dog: If you have a dog that has shown aggression toward other animals, children, or adults, it's best to leave them at home.
Taking your kids? Supervise them closely! Let them know that running and loud play aren't a good idea around dogs they don't know well and teach them how to approach a dog to pet it.
Don't bring your lunch. It only invites begging and aggressive behaviors.
Be polite and considerate of other park users. Common sense prevails!
Read more about dog park etiquette from the Whole Dog Journal.
We hope this list of dog parks in Fremont, Newark, and Union City helps you find -- or rediscover! -- some fun places for your family to explore with your dogs. Now get the whole family - even the four-legged members - out to play!

When visiting events and local businesses, be sure to tell them Macaroni KID sent you... and don't forget to tell all your friends!