Summer will be here before you know it! If your kids are anything like mine, they love to have lots to do while on summer break. In addition, it's nice to have some camps scheduled to give them a break from me and vice versa, as well as allow me to get some work done with they are out of school.
Here are some great local summer camps and programs for your children this summer. Some also offer Spring Break Camps, so check on that if you need coverage during Spring Break also! Be sure to register ASAP as many programs fill up within a few weeks of registration opening.
In addition, some camps are offering a discount, so be sure to check for any discount info in the listings below!
If you run a camp and you'd like to be included in our guide, please send me an email for more information - jenh@macaronikid.com.
Bay Area Shakespeare Camp
All the world's a stage at Bay Area Shakespeare Camp! San Francisco Shakespeare Festival's two-week camp returns to Fremont for two weeks of comedy and play.
Under the caring guidance of professional actors and teaching artists, Shakespeare Players (ages 7-13) will find their voices and become confident self-starters while exploring Shakespeare's language and characters and interpreting his plays in a fun and supportive environment.
In Bay Area Shakespeare camps, kids explore acting technique, creative movement, voice, text and group storytelling. They design and build their own props and costume pieces, and work together to rehearse an abridged Shakespeare play – in Shakespeare's original language – performed for friends and family on the last day of camp.
All scripts, materials, and supplies for the performance are included, and optional aftercare is available. Join us for the 27th season of Bay Area Shakespeare Camp and find out for yourself why nearly half of this year's campers are returning from previous seasons for more Shakespeare!
Ages: 7-13
Tuition: $660/for 2 weeks
Camp Dates: July 29-August 9 (2 weeks, Monday-Friday)
Times: 9:00 am-3:00 pm
Before and after care: After care from 3:00 pm-5:30 pm for $150 for both weeks or $35 per day; complimentary supervision for camper drop-off starts at 8:30 am
Location: 42000 Paseo Padre Parkway, Fremont (415) 558-0888 CLICK HERE FOR MORE INFO!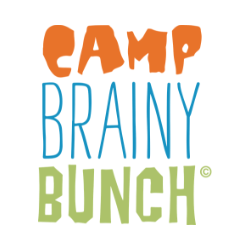 Through weekly themes, campers engage in hands-on activities that foster design thinking, communication, critical thinking, creativity, and collaboration skills in order to have fun, learn a lot, and make new friends!
Ages: Rising first through 6th Graders
Tuition: $485 per week
Discount for Macaroni Kid Readers: Save $50 with code 2019CBBMACF50
Camp Dates: Fremont June 24 through August 9 and Palo Alto June 10 through August 2
Times: 9:00am-3:00pm; before and after care available from 8-9am and 3-5:30pm
Location: Fremont Temple Beth Torah, 42000 Paseo Padre Parkway, Fremont CLICK HERE FOR MORE INFO ABOUT CAMP BRAINY BUNCH!

This year is new, improved and like never before! Camp Pac West, serving Union City, Newark, Fremont, Hayward, and the entire Bay Area, invites your children to experience 12 action-packed weeks of Summer Camp fun for ages 3 and up.
Our camps are filled with high energy, structured activities for your active kids and incorporates gymnastics, science experiments, arts and crafts, and cooking every single week! Campers will enjoy healthy snacks, plus we take care of lunch on Fridays! Come in for a day, a week, or the whole summer, and we promise it'll always be a new experience!
Ages: 3 and up
Tuition: $45 to $325, depending on enrollment
Camp Dates: Spring Break Camps March 30, April to April, and April 17 to 21; Summer Camps June 14 to August 28
Camp Times: Full day 7:30 am to 6:00 pm, half day 8:30 am to 11:30 am or 12:30 pm to 3:30 pm
Location: 32920 Alvarado Niles Road, Suite #210, Union City OR 42656 Albrae Street, Fremont CLICK HERE FOR MORE INFO ABOUT CAMP PAC WEST!
Summer Adventure at Fremont Christian School
Summer Adventure at Fremont Christian School
Campers experience a new theme each week that includes hands-on learning of core academic subjects. Campers apply concepts in fun ways, developing social-emotional awareness through a variety of daily activities. Camp takes place on our 16-acre campus and at age-appropriate field trip locations. Water days are held every week. Uniquely, FCS Summer Adventure offers the benefit of credentialed teachers and experienced coaches as camp counselors.
Ages: Grades 1 through 8 (as of fall 2019)
Tuition: $360 per week
Camp Dates: June 10th through August 2, 2019
Camp Times: 9:00 am to 3:00 pm; before and after care available
Discount for MK Readers: Use code MKreader in promo box before checkout to receive $5 off each weekly session
Location: Fremont Christian School 4760 Thornton Avenue in Fremont (510) 744-2241 CLICK HERE FOR MORE INFO ABOUT SUMMER ADVENTURE CAMP AT FREMONT CHRISTIAN SCHOOL!
Fremont Shakers Basketball Camp
Fremont Shakers Basketball Camp
Fremont Shakers Basketball Camp is a fun one week camp filled with basketball fundamentals, drills, and games designed to improve the young athletes' basketball skills. In addition to teaching basketball skills, the camp includes guest motivational speakers and snacks, as well as a camp water bottle and t-shirt for each athlete.
Ages: Entering 2nd grade through 9th grade
Tuition: $150 per athlete
Camp Dates: June 17th - June 20th (Monday-Thursday)
Camp Hours: 8:30 am - 12:00 pm
Discount for MK Readers: Receive 10% off (please note "Macaroni Kid" on the registration form)
Location: Washington High School - 38442 Fremont Blvd. in Fremont (510) 794-4487 Call or send EMAIL for more info
Our world needs solution-oriented innovators like never before. We also think that kids who learn to explore and fail with courage - the essence of innovation - are happier, more creative and more confident when faced with life's challenges. This is why we're so committed to bringing these tools and skills to families and communities, with thousands of kids experiencing Galileo since 2002.
Ages: TK to rising 8th graders
Tuition: $439.99-$529.99 per week
Camp Dates: June 17th to August 2nd
Locations: Fremont Ardenwood and Fremont Mission (510) 371-6101 CLICK HERE FOR MORE INFO!


Imaginook STEAM Based Camp
STEAM Based Camps and Animation Camps at Imaginook
All of Imaginook's camps are STEAM based. They also teach kids to be creative, independent, and critical thinkers by giving them open-ended questions and assignments. Make a week well spent by making automata toys, pop-art cards, and more at this fun and creative camp - Paper Wonders.
Ages: 5 to 12 years old
Tuition: $275 half-day or $350 full-day per week; daily rates available
Camp Dates: Summer Camps 4 weeks of camp with the general theme "Let's Travel" and dedicated themes for each week
Camp Times: Full or half day camps available; extended care available
Discount: Save $20 with early bird pricing until May 15, 2019
Location: Imaginook 39675 Cedar Blvd., Suite #135 in Newark (214) 864-5133 CLICK HERE FOR MORE INFO ABOUT IMAGINOOK CAMPS!
Integem Holographic Augumented Reality Summer Camp
Integem Holographic Augmented Reality Summer Camp
Learn Holographic AR Programming this summer! Through hands-on projects, you will create your own Holographic AR outer-space/nature adventures; Holographic AR animated comics; Holographic AR Broadcasting studio; and/or interactive 3D Holographic AR movies/games. You will learn Holographic AR programming, STEM/STEAM concepts, computer animation, UX/UI Design, 3D modeling, artificial intelligence (AI), and visual communication. Suitable for ages 6 to 18 of all computer skills, from zero experience to advanced levels. Great instructors, small classes! No glasses/special equipment needed.
Ages: 6 to 18 years old
Tuition: From $515 per week
Camp Dates: June 3rd through August 9th (Monday-Friday); no camp on July 4th
Camp Times: 9:00 am to 3:00 pm; before and after care from 8:00 am to 6:00 pm available for $95 per week
Discount for MK Readers: $25 off with referral code MKPF19
Locations: Mission San Jose High School 41717 Palm Avenue in Fremont; Gunn High School 780 Arastradero Road in Palo Alto; Encinal School 195 Encinal Avenue in Atherton; Evergreen Valley High School 3300 Quimby Road in San Jose; Homestead High School 21370 Homestead Road in Cupertino CLICK HERE FOR MORE INFO ABOUT INTEGEM CAMPS!
Lakas Volleyball Summer League
Lakas Volleyball Summer League
Lakas Volleyball Club's mission is to provide young athletes the opportunity to learn, grow and develop skills in the game of volleyball through competitive individual and team training. Lakas Volleyball strives to evoke the spirit of the word "LAKAS" (means "strength" in Tagolog) through a young athlete's experience through club volleyball. Part of their mission is to bring up and train not only the athlete but the person as a whole.
Ages: Girls ages 10 to 15 years old
Tuition: $400
Tryouts: Tuesday, May 21st
Dates: Five tournaments from June 22nd to July 20th. Practice twice per week at two hours per week
Locations: Practices will be held at Cali Courts 710 Zwissig Way in Union City and Union City Apostolic Church Gym 33700 Alvarado Niles Road in Union City. Tournament locations TBA. CLICK HERE FOR MORE INFO ABOUT LAKAS VOLLEYBALL SUMMER LEAGUE!
Ohlone for Kids and Teens
An award-winning summer enrichment program, Ohlone for Kids and Teens offers diverse class offerings for tweens, teens, and high school students. Classes range from arts and English to math and STEM. Classes are kept small to ensure adequate student/teacher attention and trained instructors with teaching experience specifically with that age group. This summer, programs will run from June 24th through August 1st.
Ages: 9 to 17 years old (grades 4- 11)
Tuition: Varies, classes start at $110
Camp Dates: Session One (June 24-July 3), Session Two (July 8-July 18), Session Three (July 22-August 1)
Camp Times: 8:30 am to 5:30 pm; after care from 3:45 pm to 5:30 pm
Location: Mission San Jose High School 41717 Palm Avenue in Fremont and Newark Memorial High School 39399 Cherry Street in Newark (510) 979-7597 CLICK HERE FOR MORE INFO ABOUT OHLONE FOR KIDS AND TEENS!
Founded more than 25 years ago by Richard and Sandy Tompkins, Tompkins Tennis is the largest tennis program in the area. Your child will experience a game-changing summer by improving tennis skills and having fun. Tompkins Tennis International runs the #1 year-round junior training program on the West Coast. Located in the heart of Silicon Valley, with several locations to choose from, Richard Tompkins and his international high-performance coaching staff specialize in teaching tennis to juniors between the ages of 4-18. From learning the fundamentals to competing at a top national level, Tompkins Tennis can meet the needs of every junior tennis player.
Ages: 4 to 18
Tuition: Varies
Camp Dates: Many dates throughout the summer (June 17 through August 23) and school year, running year round January through December; High Performance Tennis Boarding Camp available at Sonoma State University June 16 through June 21; private lessons also available
Location: Fremont, San Ramon, Livermore, San Leandro, and Monterey CLICK HERE FOR MORE INFO ABOUT TOMPKINS TENNIS!
Violet Purple Summer Coding Camp
Violet Purple Summer Coding Camp
Bring your kids and future tech champs to our summer week of coding fun with interactive gadgets and smart robots! We will introduce your young coders to important programming concepts and gentle visual programming interfaces. Ultimately, they will have fun while learning to think creatively, reason systematically and work collaboratively!

Ages: 6-14
Tuition: Starting at $169 per week
Camp Dates: July 29th through August 22nd (Monday-Friday)
Camp Times: 9:00 am to 3:00 pm; before and after care 8:00 am to 9:00 am; 3:00 pm to 5:00 pm
Discount for MK Readers: 10% Off - use coupon code MacaroniKids
Location: Violet Purple 6335 Jarvis Avenue in Newark (510) 497-0974 CLICK HERE FOR MORE INFO ABOUT VIOLET PURPLE SUMMER CODING CAMP!
We are proud to present these camps as sponsors of Macaroni Kid Fremont-Newark-Union City. Please note: Parents should always do their own research when selecting programs for their children.