I saw a picture of tie-dyed shoes and decided it'd be a great project to do with the kids at the pool one afternoon. It was seriously the easiest tie-dye project I have ever done. The girls were ages 5 to 7 years old and needed minimal (if any) help.
What you need:
White canvas shoes
One-Step Tie-Dye Kit
Painter's tape
Gallon-size plastic zip bags
What you do:
1. Cover your work area with a disposable tablecloth and old newspapers to minimize clean up.
2. Remove shoe laces and use painter's tape to tape around the white rubber edge of the sole to avoid coloring this as well.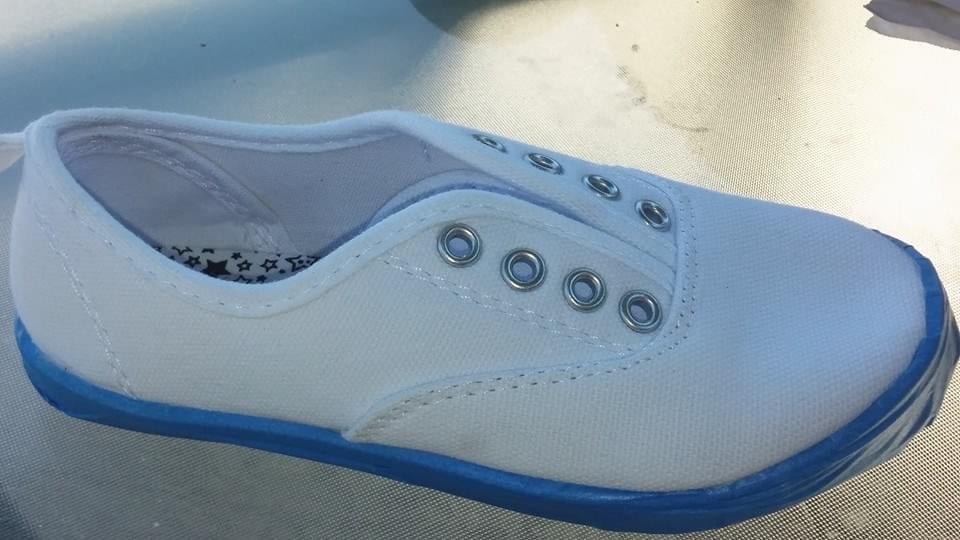 3. Add water to each individual plastic bottle included in the tie-dye kit as instructed and shake well.
4. Tip the bottle of dye onto the area you want the color and touch it gently to the shoe. NO NEED to squeeze the bottle, the dye comes out just by touching it to the surface of the shoe. Change up the colors, blend them, and have fun creating some unique, colorful shoes.
5. Once finished, place the pair of shoes into a Ziploc bag to keep from staining anything else while drying.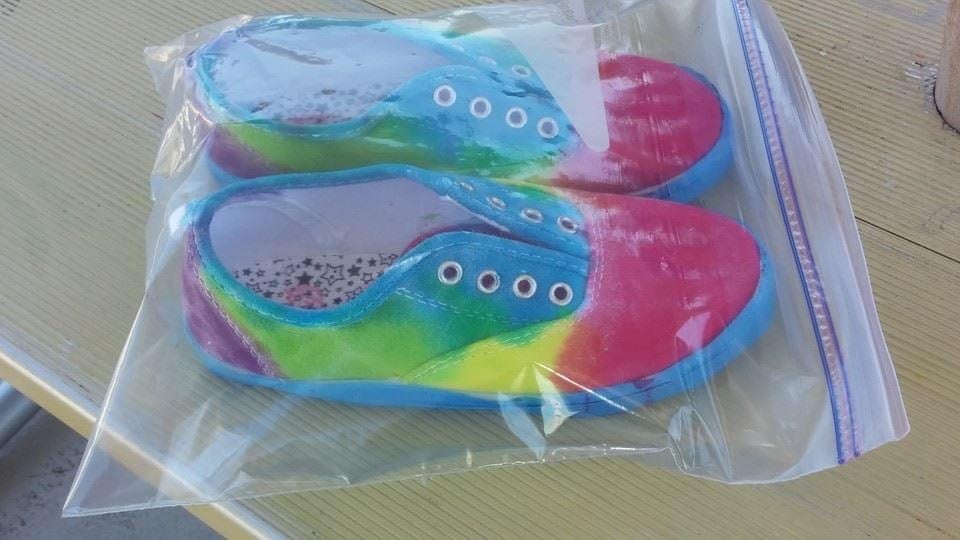 6. After about 24 hours, remove from the bag and finish drying in the sunshine.
7. Remove tape and put them in the washing machine with a little bit of laundry soap in warm water. Wash by themselves the first few times you launder them. Allow to air dry and then put the laces back in and enjoy!