Like most people, I LOVE it when my vehicle is clean. However, just like most, I am busy and never find enough time to squeeze in a stop at the car wash. So you can only imagine how excited I was to find Fisher's Finish - a mobile detailing service.
I scheduled an appointment for last week and Andrew showed up early and ready to make my vehicle shine - inside and out. With two kids, and often extra kids, they tend to track in grub from the outdoors and we all know how the outside can get with the moist mornings this time of year.
Andrew has the services he offers listed on his website with the pricing. For my Suburban, he did the interior and a one-step paint enhancement with 8-month paint protection. The inside of my vehicle was shinier than when I purchased it at the dealership!! And even after this weekend's rain, the exterior is still looking great today.
And the best part? He showed up at my home, I went out and handed him the keys, and he got to work while I went back inside and got my own work done! No driving around, waiting in line and then waiting for my vehicle to be finished. I love not wasting time!
If you need your vehicle washed and cleaned AND want to save time, make sure to reach out to Andrew with Fisher's Finish (510) 706-6459. You won't regret it.
Tell him you heard about Fisher's Finish from Macaroni KID Fremont!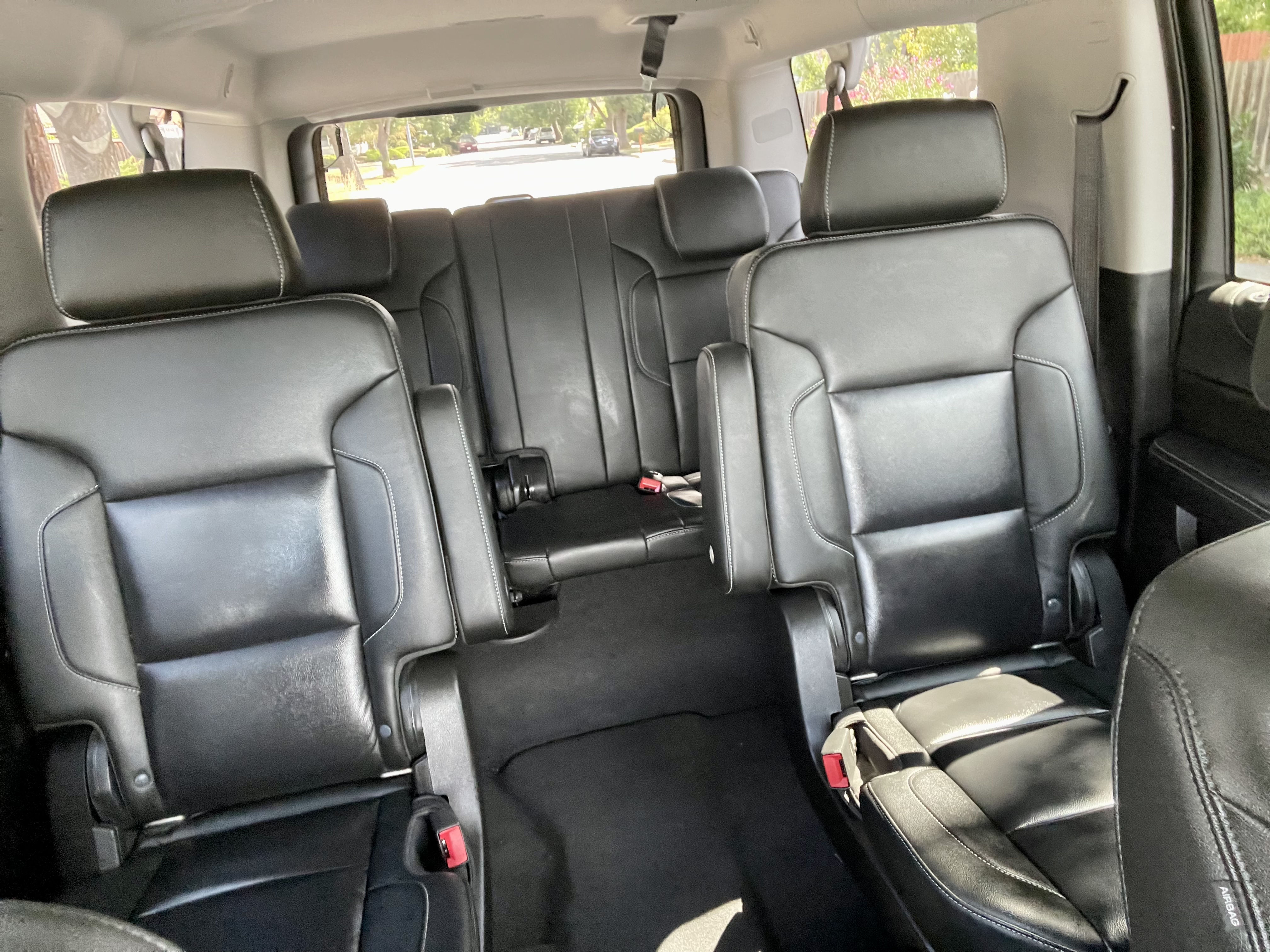 Interior of my Suburban
---