At JBF, we know that you want to be a smart shopper. You need a one-stop-shop for quality kids items, including clothing, bedding, books, games, toys, cribs, car seats, furniture, and more, for less.
We've helped thousands of local families shop for less.
Get everything your kids need (...and want!) at 50-90% off retail!
Follow these steps:
Get a ticket
Make a list
Shop early
Save big
Just Between Friends at the San Mateo Event Center - Redwood Hall, San Mateo - August 19-21, 2022!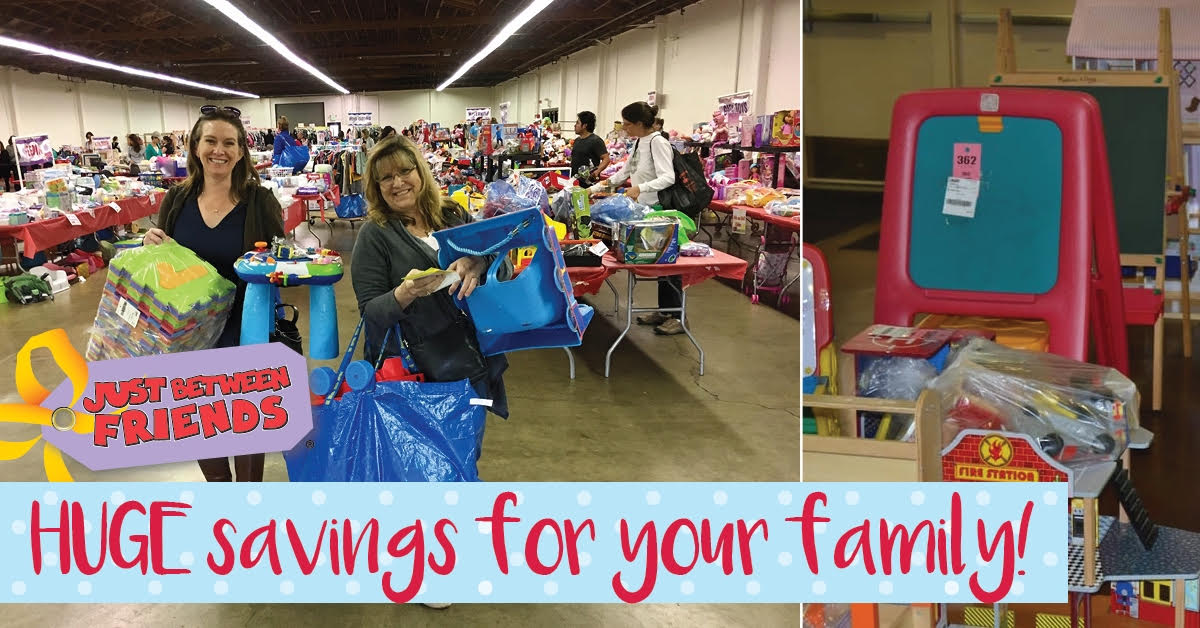 Open to the Public:
8/19 - Friday 10am-7pm
8/20 - Saturday 10am-5pm
8/21 - Sunday 9am-2pm (50% off sale - many items 50% OFF)
We ask that everyone entering, have a ticket. There are free options.
Want to shop before the general public and get the best deals? Pre-sale tickets are also available at the link above.
Want more information about JBF or learn how to sell with us? Click here: https://sanmateo.jbfsale.com.
Your safety and the safety of our team are important to us. We will be following all safety guidance from the state and county at the time of the sale.