Preparing a delicious meal for the family can take hours. We think you should be able to take back these hours spent cooking without sacrificing a delicious meal for the family. That's why we've created this list of easy summer dinner ideas that take less than 30 minutes to prepare and cook. When you spend less time cooking, it frees up time for you to enjoy your summer with your family. Lounge by the pool, head to the beach, or ride bikes to the park without worrying about what to get on the table for dinner that night. Say goodbye to dinnertime stress and hello to a summer in the sun with these quick and tasty dinners the entire family will love.
1. Charred Honey Lime Chicken
Throw these tender chicken breasts on the grill and brush them with a tangy-sweet honey lime sauce. Complete this perfect poolside meal with a side of Mexican Street Corn. This unique corn on the cob dish will pleasantly delight all the mouths it feeds. Corn is slathered in a lime crema and topped with a sprinkle of Cotija cheese and chili powder. This fantastic summer meal has a total prep time of 15-20 minutes, so you'll spend more time enjoying it than prepping.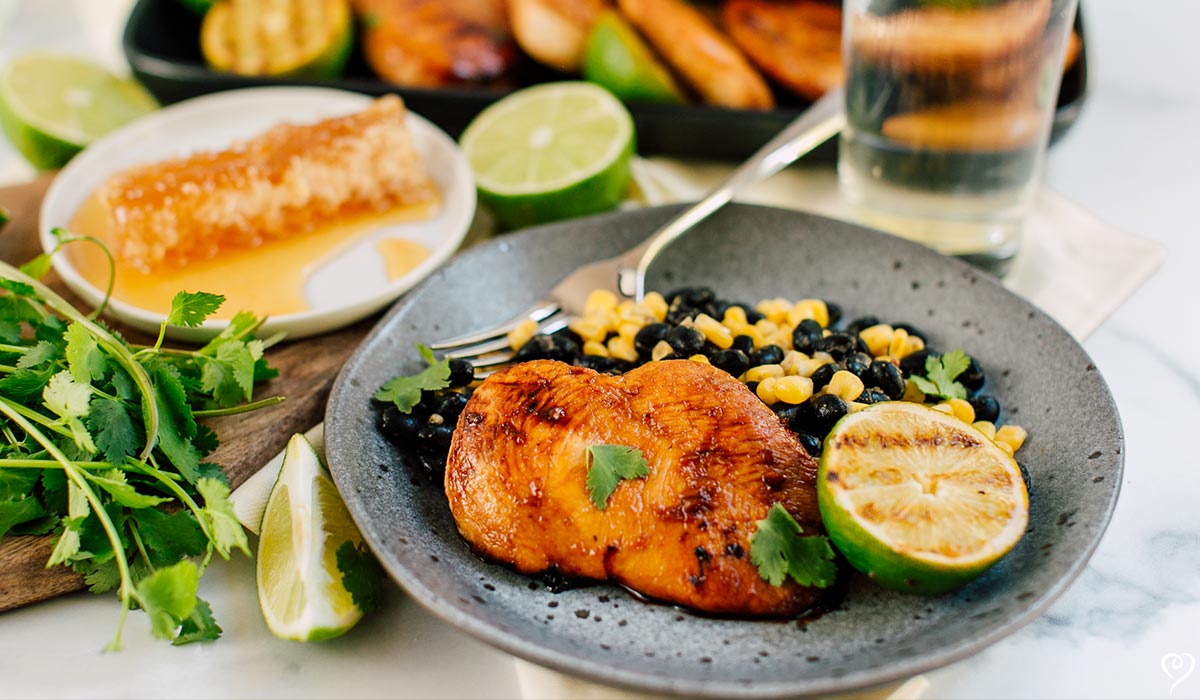 2. Grilled Chicken Ceasar Sandwiches
Transform a traditional Ceasar Salad into fun Grilled Chicken Ceasar Sandwiches to liven up your summer. Impress everyone at your cookout or everyone in your family when you whip these up in less than 30 minutes. Grilled chicken breasts on brioche buns with a creamy Caesar spread are complete with garlic and parmesan cheese. Looking for an easy side? Throw our Sweet Potato Fries in the oven while these sizzle on the grill.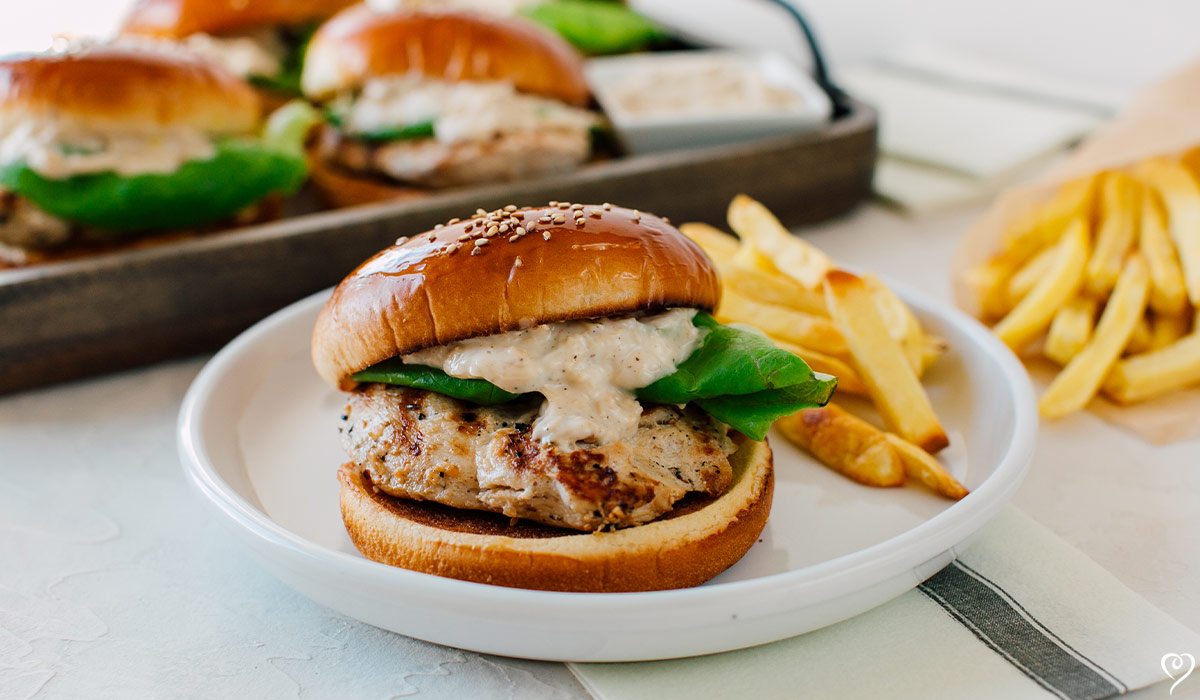 3. Kentucky Pork Chops
Our summery Kentucky Pork Chops cook in less than 30 minutes. These tender, boneless pork chops are rubbed in a blend of spices and brown sugar, then brushed with a molasses glaze. These bright and sweet flavors all come together to make the perfect summer pork chop. This meal is under 400 calories, so you can indulge without any guilt. Trust us, this is one you'll want to indulge in!
4. Chicken Yakitori over Jasmine Rice
This guest's favorite cooks in less than 30 minutes, so getting it ready for the family will be a breeze. Diced chicken stir-fried and simmered in an Asian-infused sauce of soy, sesame, ginger, and brown sugar served over jasmine rice make the perfect summer rice dish.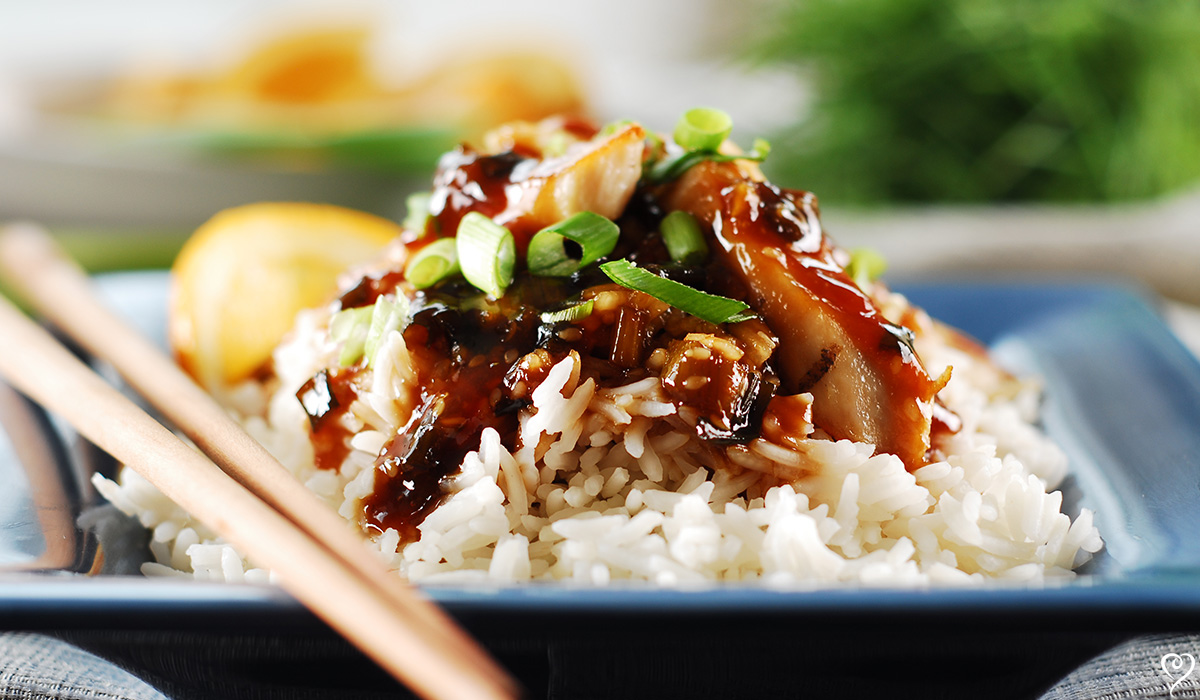 5. Coconut Shrimp with Tropical Chili Sauce
Nothing says summer quite like this tropical dish! Tender shrimp coated with a sweet coconut crust and served with a Tropical Chili Dipping Sauce is a crowd-pleaser. Looking for the perfect summer side? Look no further than our Summer Grilled Vegetables. This perfectly seasoned vegetable blend is great for grilling or broiling with your Coconut Shrimp.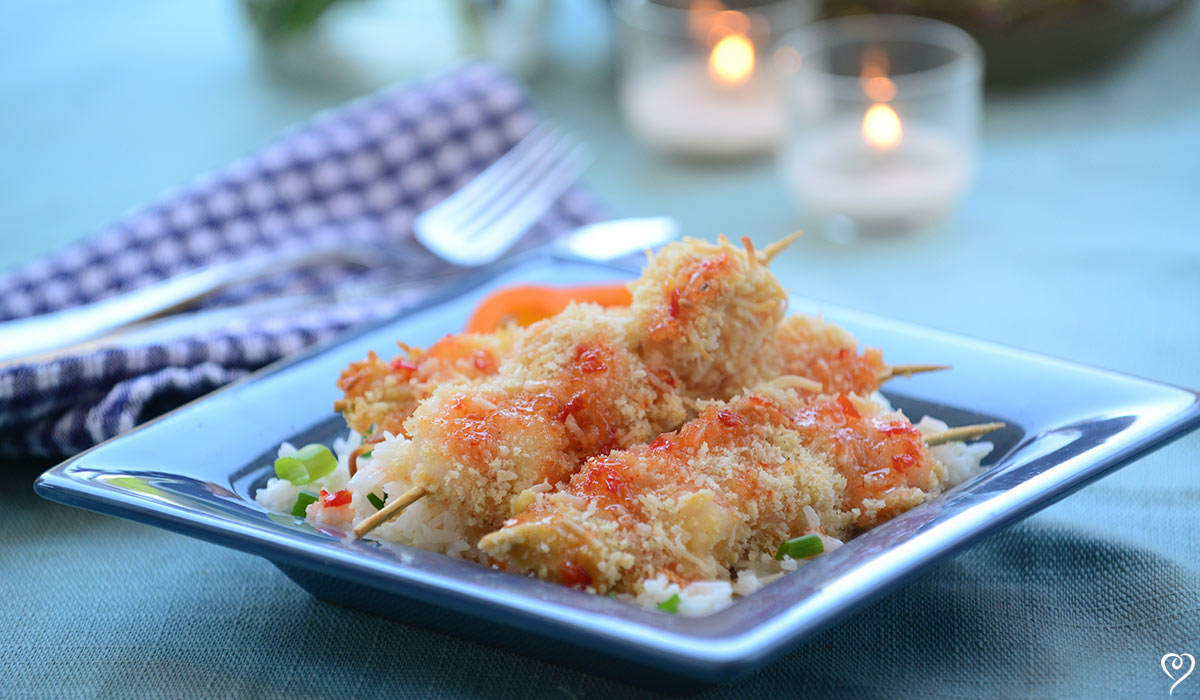 6. Turkey Florentine Burgers
Throw these on the grill for burger night if you're looking for something as delicious as it is easy to make! Swiss cheese and spinach are stuffed into our ground turkey to make these super juicy burgers. Topped with mozzarella cheese and served on a toasted bun to complete this delicious meal. Add a side of Sweet Potato Fries and your bellies will be just as full as your hearts after this perfect family meal.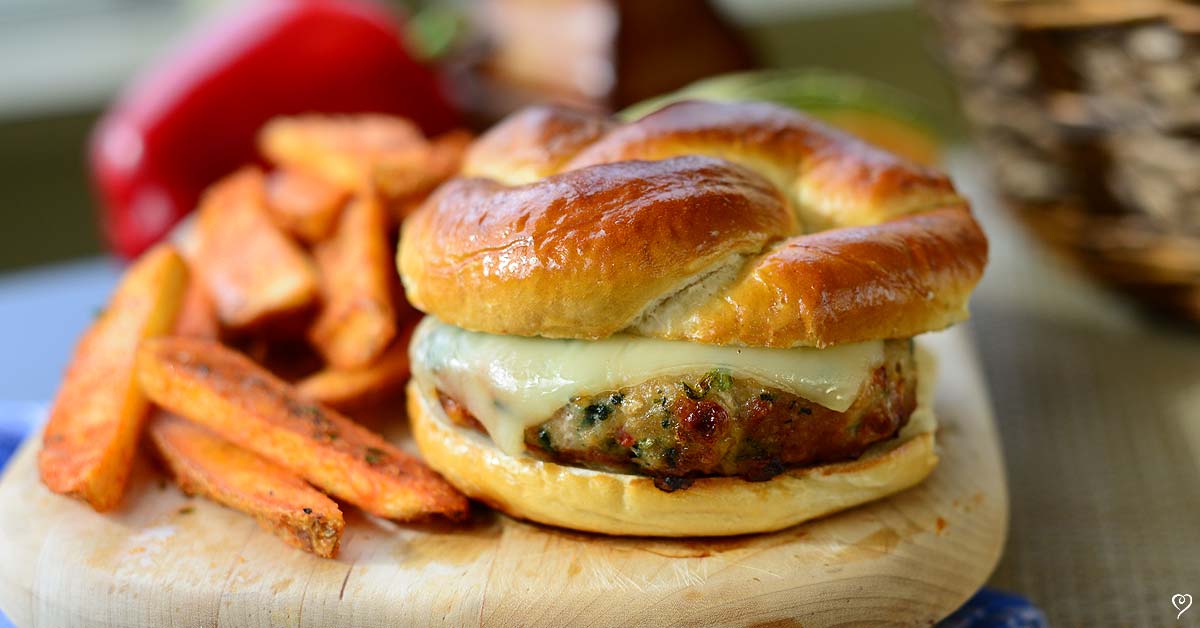 7. Orange Asian Chicken
Suppose you're looking to impress the kids with an easy summer dinner. In that case, our Orange Asian Chicken over Rice and Sweet Gingered Carrots is the dinner for you. A favorite amongst parents and kids alike, this delightful orange chicken cooks in under 30 minutes. Lightly breaded chicken breasts are covered in our signature slightly sweet orange sauce to make the perfect Asian-style summer dish.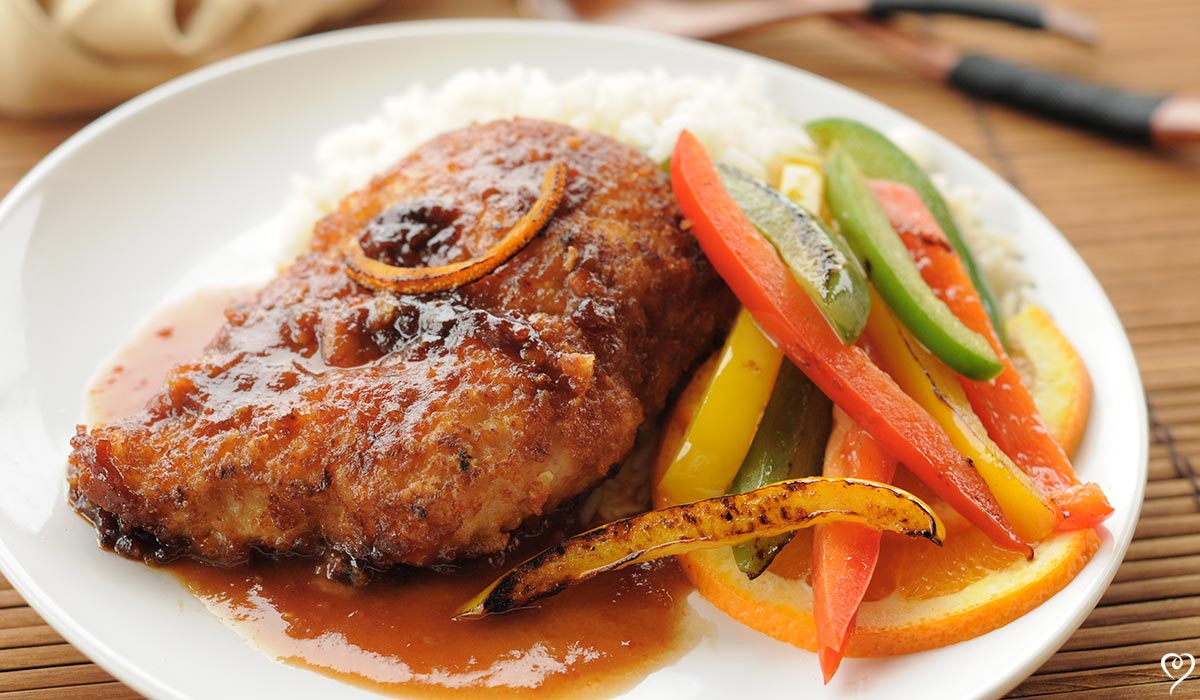 8. Summer Grilled BBQ Chicken Pizza
You will be amazed at how easy it is to grill pizza (alternate oven cooking instructions are available). Top these delicious grilled pizzas with the included diced chicken, red onion, and bacon over barbecue sauce and lots of cheese! Maybe add a few toppings of your own. Then just relax with your family around the fire pit, or make it a family movie night?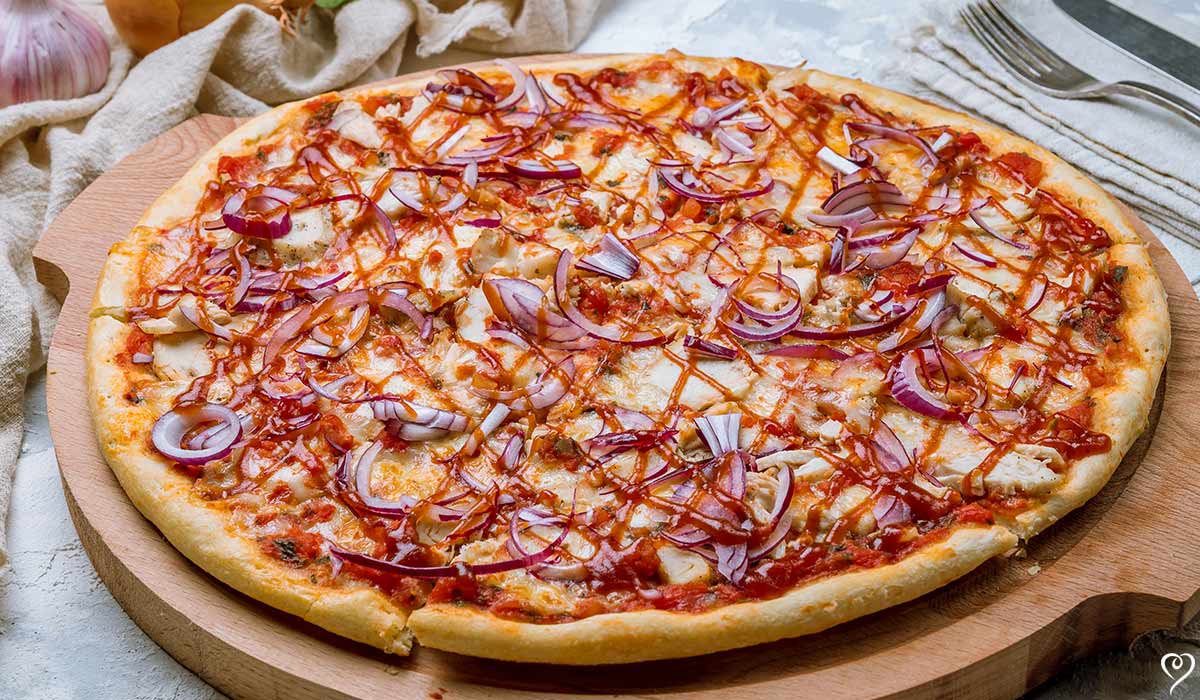 9. Creamy Tortellini with Bacon
Our Italian cheese-filled tortellini simmered in a creamy marinara sauce with bacon crumbles and tender peas. Prepared in under 30 minutes and easy to take on the road for a picnic lunch or concert in the park dinner! Perfect paired with our Garlic Bread.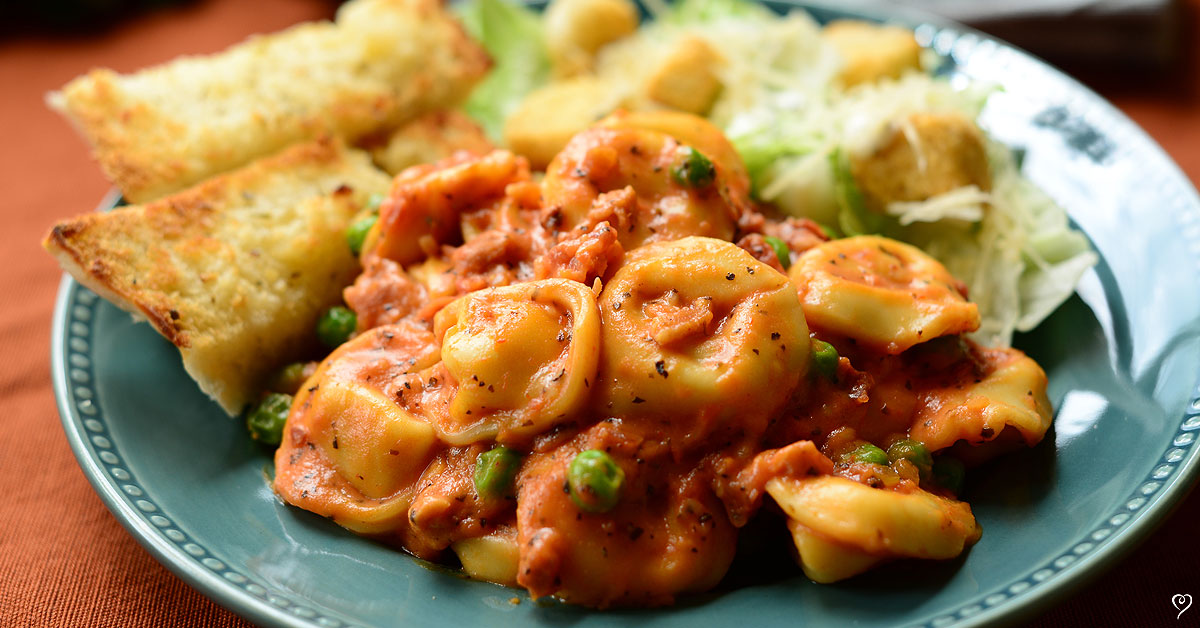 10. Moroccan Beef Meatballs with Cranberry Almond Couscous
This global flavored meal debuted on the Dream Dinners Menu to rave reviews last year; this meal has a prep time of 20-25 minutes. Moroccan-inspired ground beef meatballs are seasoned with savory spices and served with a refreshing cranberry almond couscous salad.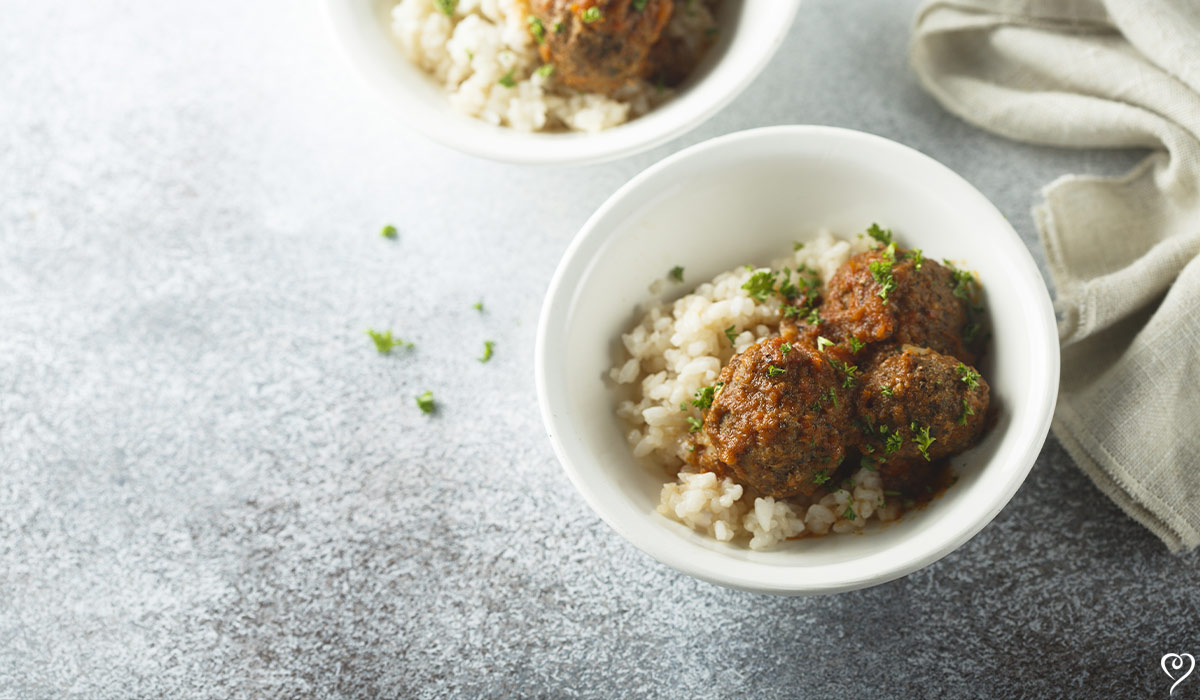 11. Backyard BBQ Chicken
Having a summer cookout this year that you'd like to be able to enjoy? Lucky for you, our Backyard BBQ Chicken is ready in less than 30 minutes. This is the perfect meal to serve to your guests without having to worry about spending the entire party in the kitchen. Dream Dinners' original BBQ sauce is slathered over tender chicken breasts and served with our Corn Medley.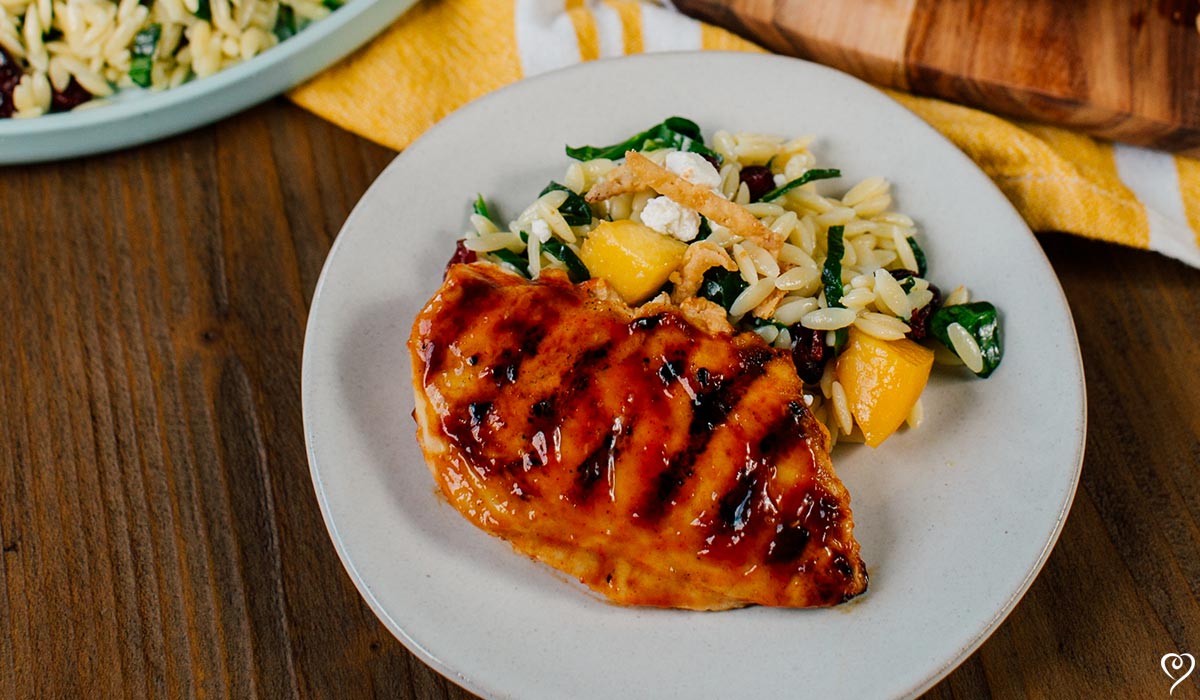 12. Mexican Chicken Power Bowl
Brown rice and quinoa topped with grilled chicken, corn, and black bean salad, then finished with a drizzle of cilantro-ranch dressing, our Mexican Chicken Power Bowl works great for lunch or dinner. Whichever meal you are serving it for, you won't spend much time getting it on the table at all.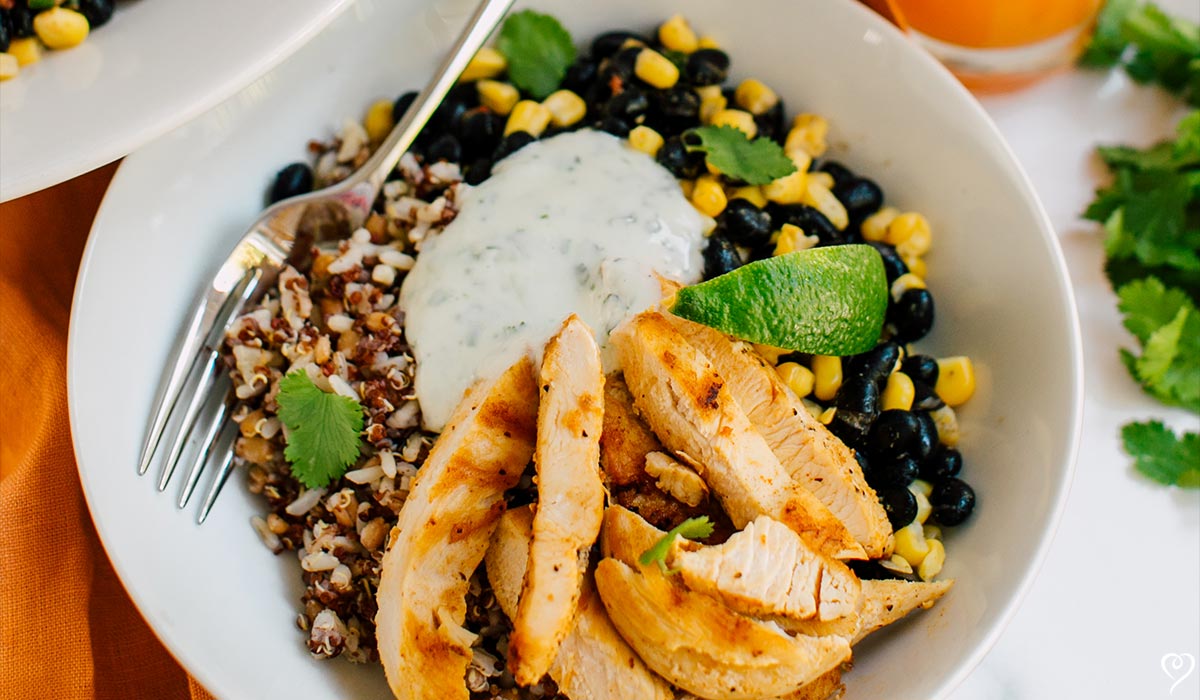 Summer is meant to spend enjoying the weather with family. With these easy summer dinner ideas, we hope you will be able to spend less time cooking and more time soaking up the summer! Don't forget to place your July Order, so you have all the free time this season to enjoy with your family.
Start off with the Meal Prep Starter Pack! Save $15 on the Meal Prep Starter Pack which includes up to 6 family-style dinners (regular price $99) with promo code MACKID15. Then, next month, save $30 on your first full standard order with promo code MACKID.
What are you waiting for? Make your summer meal planning easier in July!
Place your order today, use your coupon code to save either $15 or $30 off the regular price, select Community Pick Up and choose July 9th from 12:30 to 1:00 PM. Then on Saturday, July 9th, pick up your order in Newark. Orders for July must be placed by midnight on July 7th.
Pick up location is at the closed Orchard Supply Hardware store parking lot at 5829 Jarvis Avenue in Newark.