Who doesn't love a good pizza? Our family enjoys pizza night and sometimes we turn it into a family fun night and make our own. It's fun and easy and we end up with yummy pizza to enjoy.
Round up all of your family's favorite toppings, put them into containers, and set up your prep area. Top the pizzas as you like, and bake.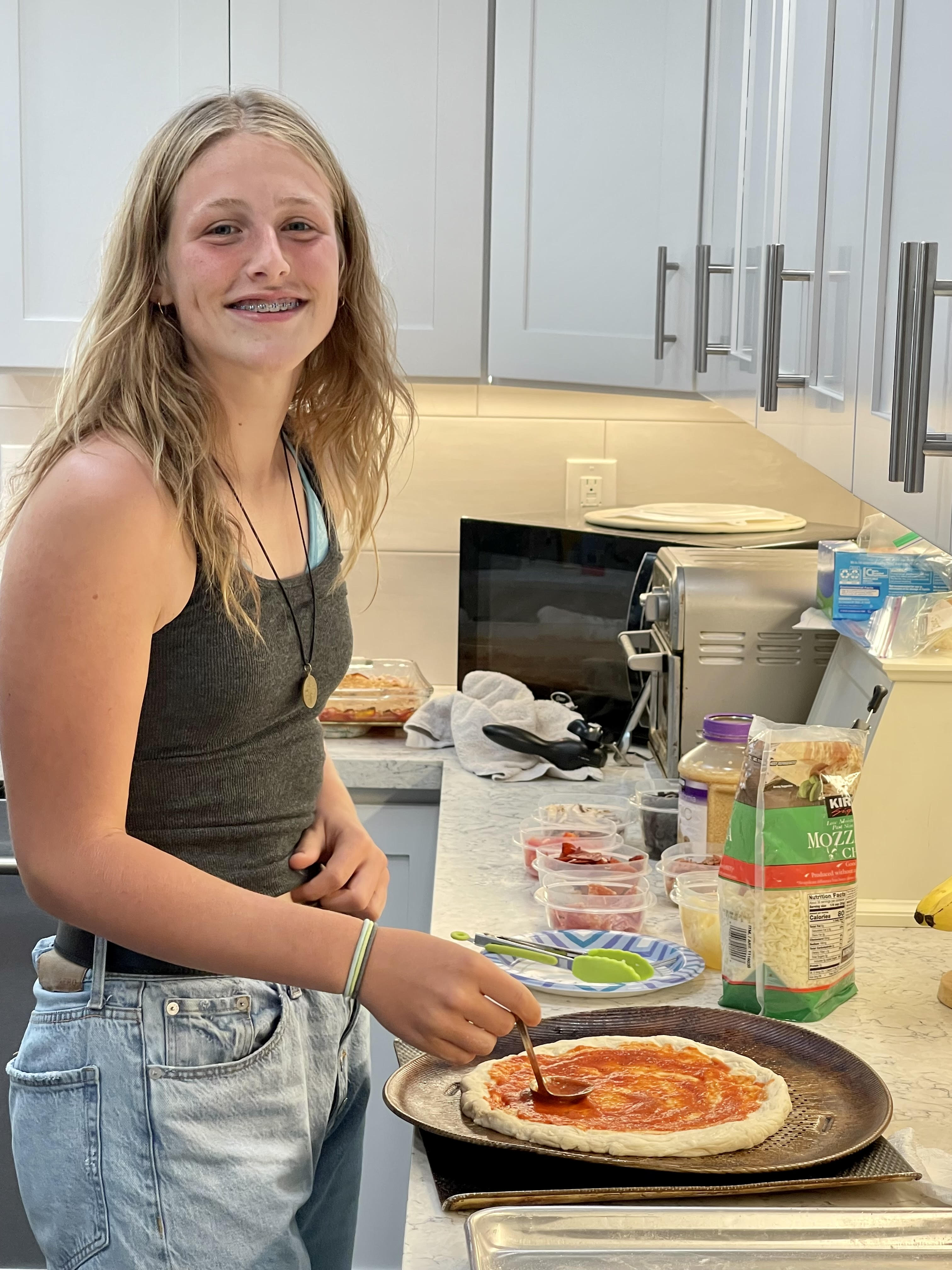 Some topping ideas (aside from the obvious mozzarella cheese):
Pizza sauce (we usually use jarred from the store, but you can also use leftover marinara sauce)
Pepperoni
Black olives, sliced
Cooked sausage
Canned pineapple chunks
Mushrooms, sliced
Green pepper, sliced
Onions, sliced
Bacon crumbles
Sliced ham or Candian bacon
Salami
Cooked chicken
Pesto
Cooked linguica
Fresh or minced garlic
Tomatoes, chopped
Spinach
For your dough, you can find some great recipes online. We use one for our bread machine that is super easy and about 90 minutes later, if we double it, we have enough for 4 good-sized pizzas. We've also picked up fresh, ready to rise and use at Trader Joe's or other grocery stores (brush the shaped dough top with olive oil before covering with sauce and toppings). Another option is the ready-to-use pizza crusts or even English muffins, split in half.
Ready to make your pizzas? Everyone gets their dough or pizza "crust" and gets started creating their pizzas. Bake as instructed or at 475' for about 10 to 15 minutes. Enjoy your pizzas!