We recently celebrated my oldest daughter's 25th birthday. She wanted a number cake... So of course I went on the hunt to find the best local baker with amazing number cakes which led me to find Daph's Kitchen.
Everything was easy. I placed my order on her very thorough google form and indicated when I needed to pick up the cake. Daph reached out to me to confirm my choices and her availability to make the cake. Then the hard part... waiting for my daughter's birthday! Seriously, I could not wait for her to see her awesome cake! On her birthday, we picked up the cake in Union City. Easy peasy.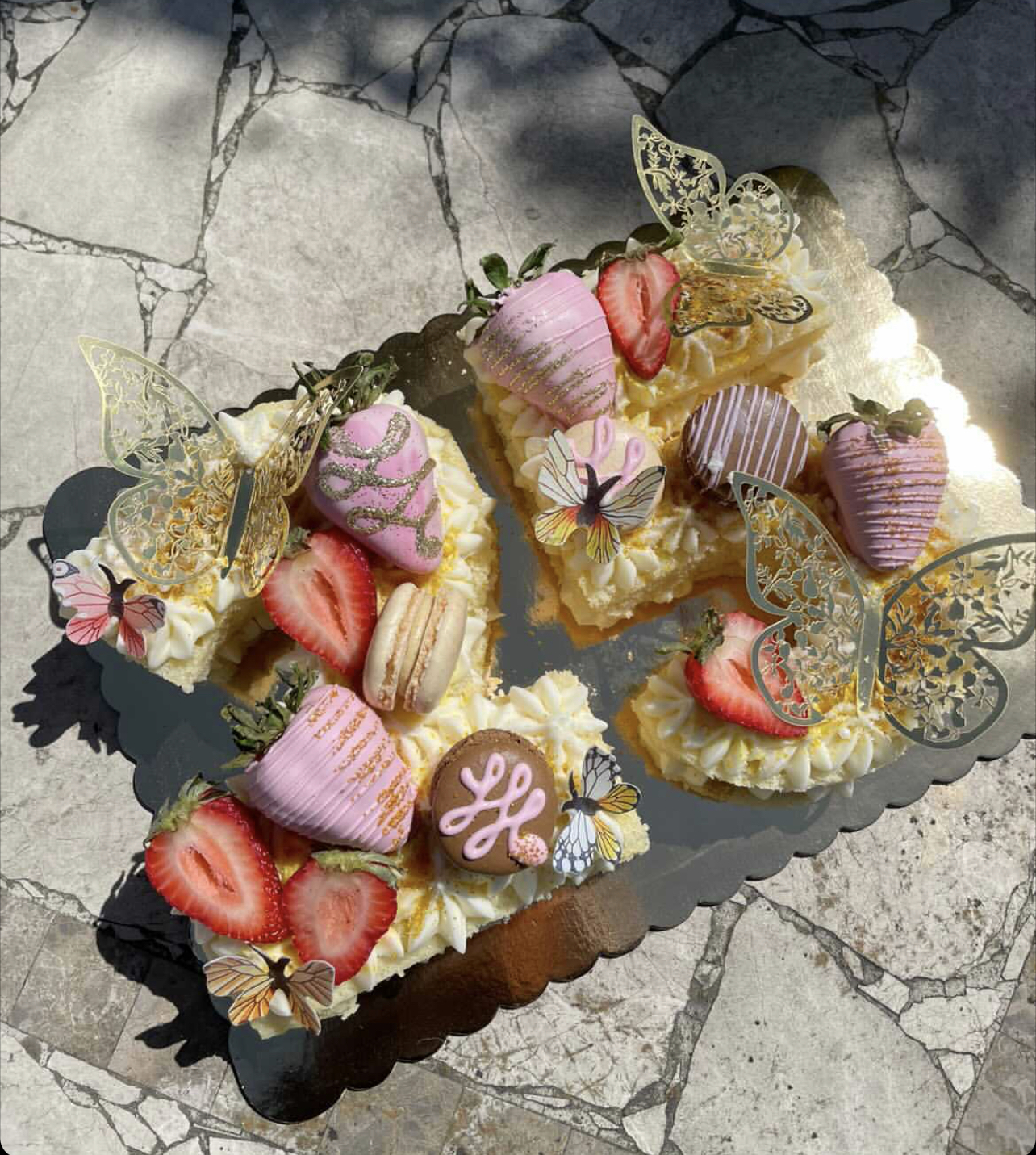 How beautiful is that cake? We chose a vanilla cake with buttercream frosting, fresh and chocolate-covered strawberries, macarons, sugar pearl sprinkles, and butterflies.
The cake was so yummy and everyone loved it and all the goodies on top. And being a "25" made it that much more special for my daughter's special day.
In addition to number and letter cakes, Daph's Kitchen makes specialty cupcakes, Matcha and Ube cookies, and more. To see their upcoming baked goods menu, visit their Instagram page here. You can also order your next special occasion cake while you are there!
Find out more about Daph's Kitchen here.