This holiday season is going to look a little bit different this year, but in this case, different is going to be AMAZING!
Let's pay it forward and flood our community with kindness this holiday with ELF HOLIDAY BASKET!
What is an Elf Basket?
It's simply a little treat that you leave on a neighbor or friend's doorstep to surprise them! There are no rules to how big or small it has to be, just an act of kindness to bring a smile to someone's face.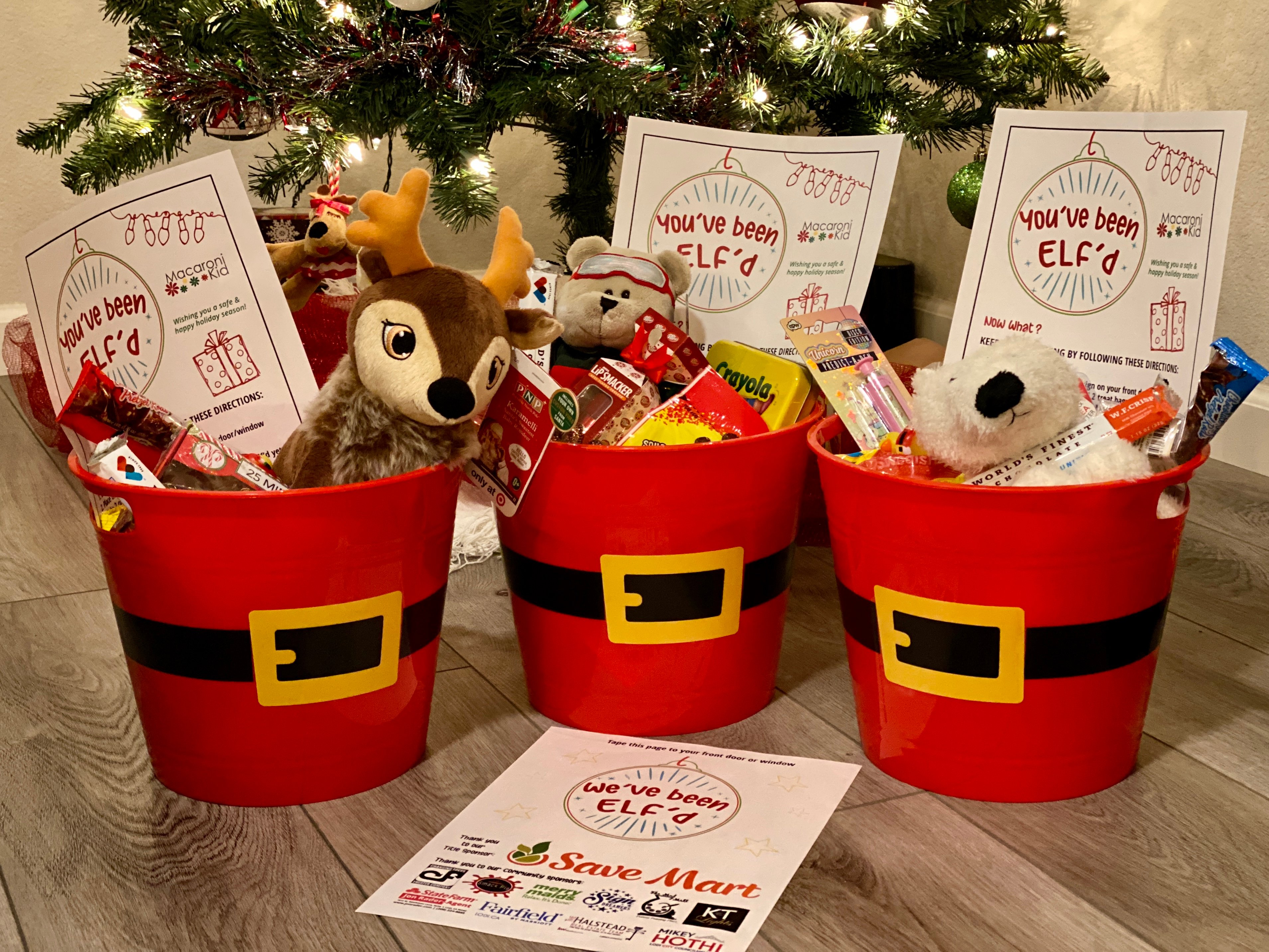 How does it work?
If you received an Elf Basket:
Enjoy your treat and have fun trying to figure out who left it for you
Tape the "We've Been Elf'd" sign on your door or front window
Print out two copies of the "You've Been Elf'd" page and the "We've Been Elf'd" page and make two Elf Stockings to give to your neighbors or friends (printable below)
Deliver your baskets STEALTHILY to 2 neighbors or friends who haven't been Elf'd yet
*You don't have to receive a basket to give one! Start the trend in your neighborhood and give out a couple of baskets.
Want to WIN a MEGA Elf Basket with great prizes valued over $400?!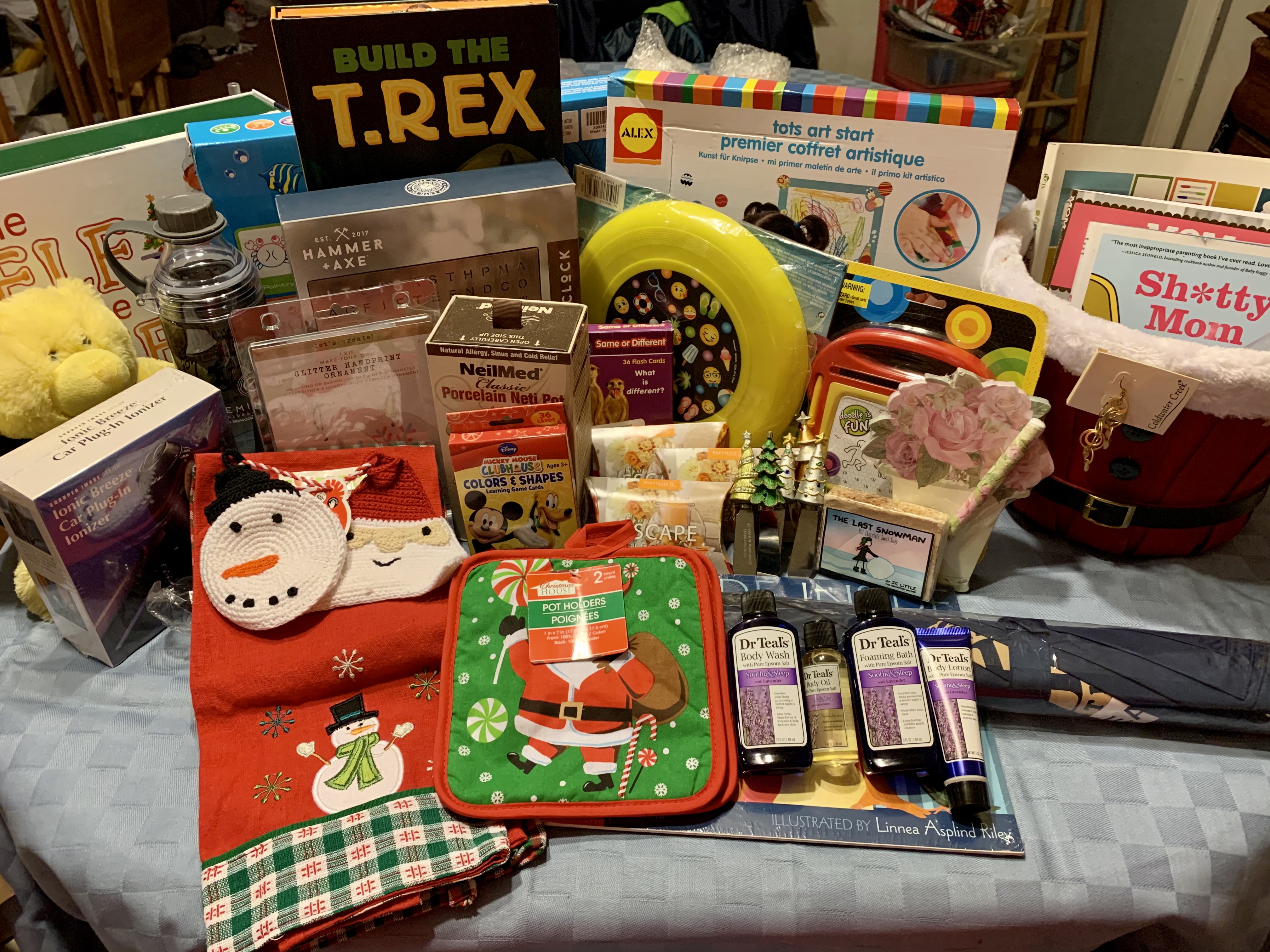 OR
Current MEGA Elf Basket contents (more items may be added): one standard greeting from SG Fremont, fresh-baked cookies from Bri's Bakery, teddy bear from Weichert Realtors Rainbow Properties, huge umbrella from Kiwanis of Fremont, goody bag from Challenge School, Elf on the Shelf ELF and book set, two BB-8 shaped mugs, holiday towels, holiday dish scrubbers, holiday pot holders, Aquadoodle mat, ALEX Tots Art Start, porcelain Neti Pot, Build the T-Rex, wall clock, DIY glitter handprint ornament, car plug-in ionizer, water bottle, candles, earrings, flashcards, books and workbooks for kids, books for mom, soap, cheese spreaders, doodle board, pen and notepad, frisbee, Dr. Teal's products, and Creative Roots Mixed Berry coconut water. Approximate value: $401.
*Winner must be local and able to pick up prize in Fremont. The winner will be notified by e-mail or social media messenger on December 22, 2020.
Printables (print your copies to "Elf" your neighbors and friends):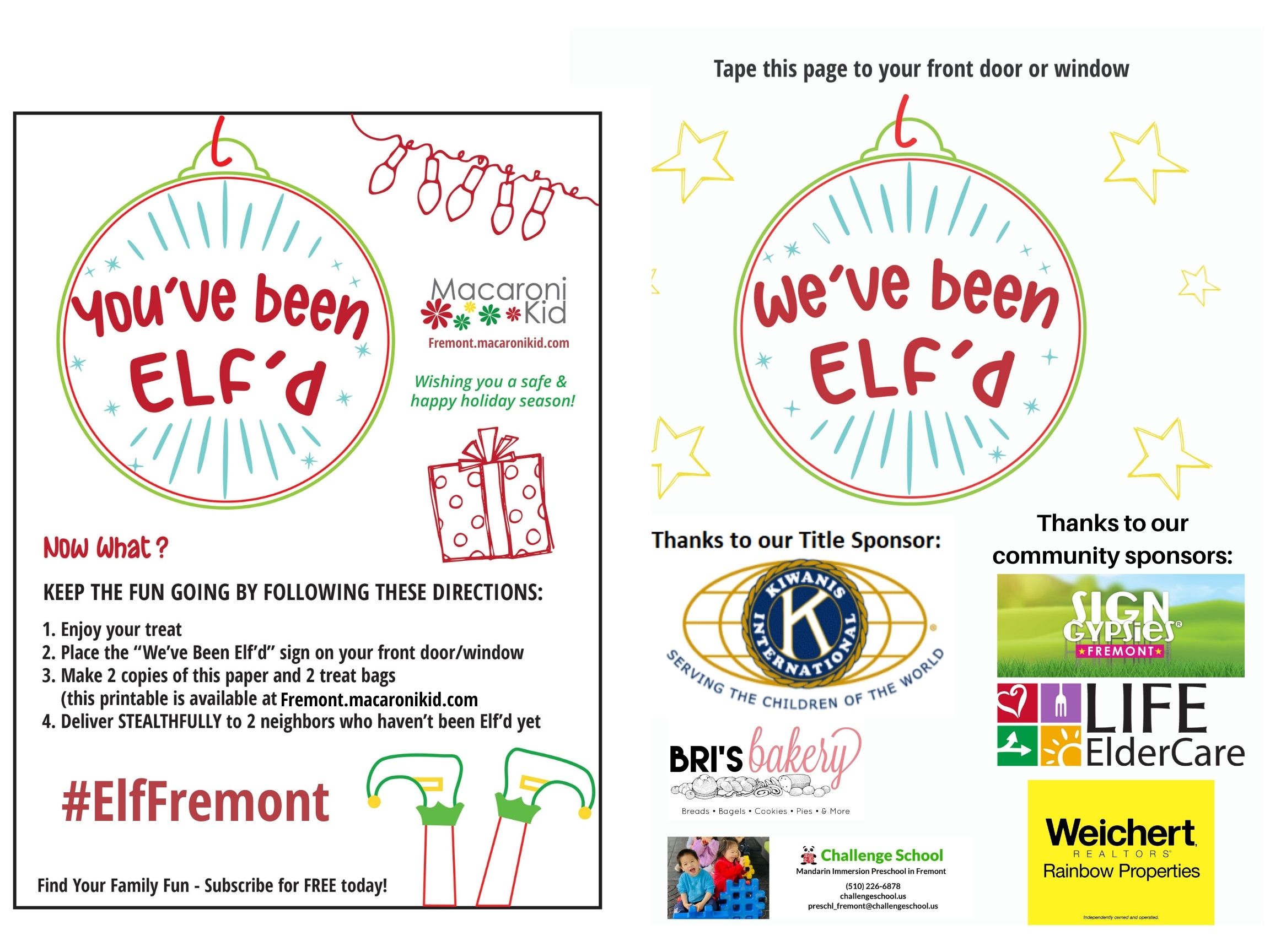 Macaroni Kid Fremont is starting the trend in Fremont with 100 Elf Baskets being delivered on December 13th to 16th. None of this could have been possible without the generosity of our amazing sponsors: Kiwanis Club of Fremont, Bri's Bakery, SG Fremont, Weichert Realtors Rainbow Properties, Challenge School, and LIFE ElderCare. Please show them some love.
Thanks to our Title Sponsor: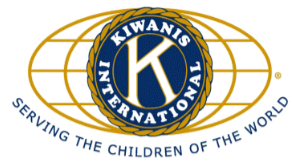 Community Sponsors: