The earliest years of a child's life are filled with crucial "aha!" moments as they make countless connections between new concepts, topics, and even their surroundings. Young minds are fueled by a sense of wonder—a natural instinct that compels them to develop interests, ask questions, and explore the world around them.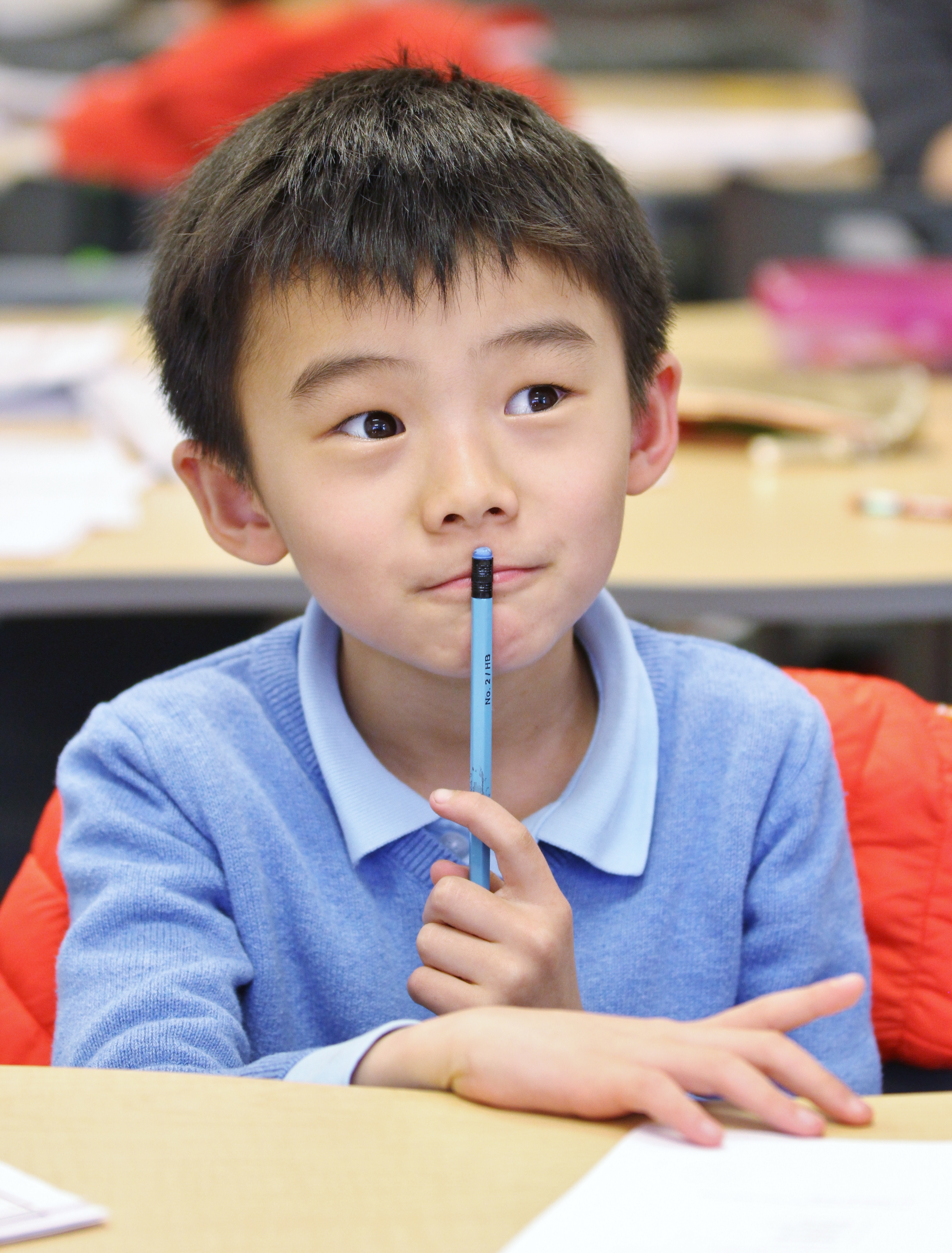 BASIS Independent Fremont is a Transitional Kindergarten–grade 12 private school in the East Bay where young learners are empowered to exercise this curiosity through opportunities to make discoveries, create, and actively inquire. The Early Learning Program encompasses Transitional Kindergarten (TK) and Kindergarten, engaging students in a thematic, content-rich curriculum that sets the stage for success throughout their entire academic journey.
What is Transitional Kindergarten?
The Transitional Kindergarten at BASIS Independent Fremont offers a unique program that creates a strong foundation for four-year-old learners as they prepare for more formal learning that is presented in Kindergarten.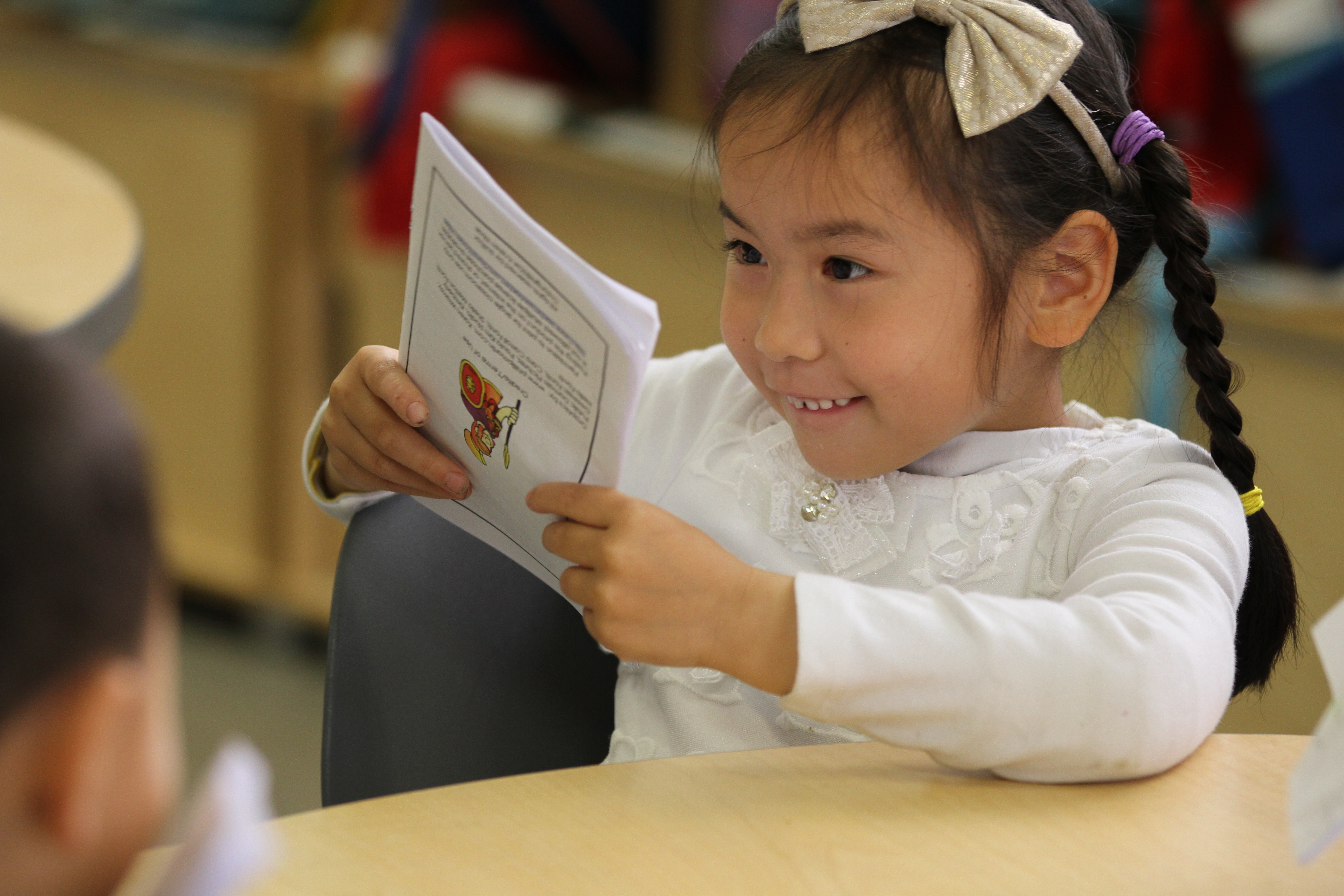 "Our goal is to teach our TK students to be engaged and captivated with music, excitement, laughter, hands-on activities, action-packed lessons, all in a simple way, so our students can be involved learners," said Ms. John, Early Education Teacher and founding faculty member at BASIS Independent Fremont. "We would like our students to have a very strong foundation in phonics and math so when they go to Kindergarten, they are confident learners."
Transitional Kindergarten at BASIS Independent Fremont is full of engagement, excitement, and exploration, providing opportunities for students to develop executive functioning and academic skills, while also learning empathy, grace, and courtesy.
A Program that Balances Joy and Academics
The curriculum in Transitional Kindergarten balances a child's natural tendencies—to explore, inquire, and create—with intentional learning. While students are exposed to more formal instruction and academic expectations that ready them for the curriculum in later years, the program also prioritizes social-emotional development and celebrates milestones such as self-help skills, confidence, and the ability to listen to and work with peers collaboratively.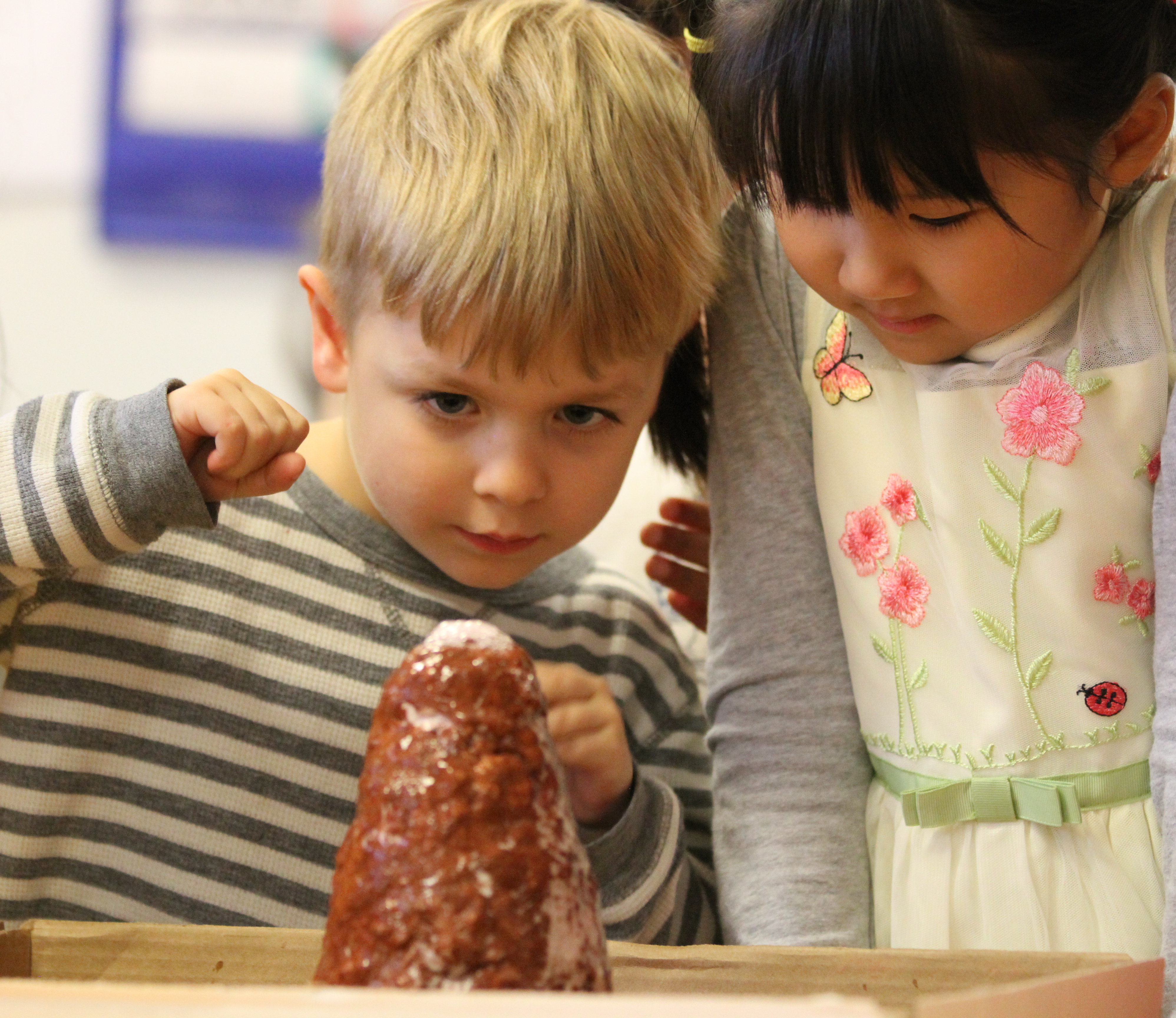 This year features an array of foundational courses that foster early numeracy and literacy, exposing students to unique subjects like engineering and world discovery that allow them to solve problems flexibly and make high-level material more accessible—all while having fun! Other courses include Mandarin, drama, art, music, physical education, math, and language and literacy.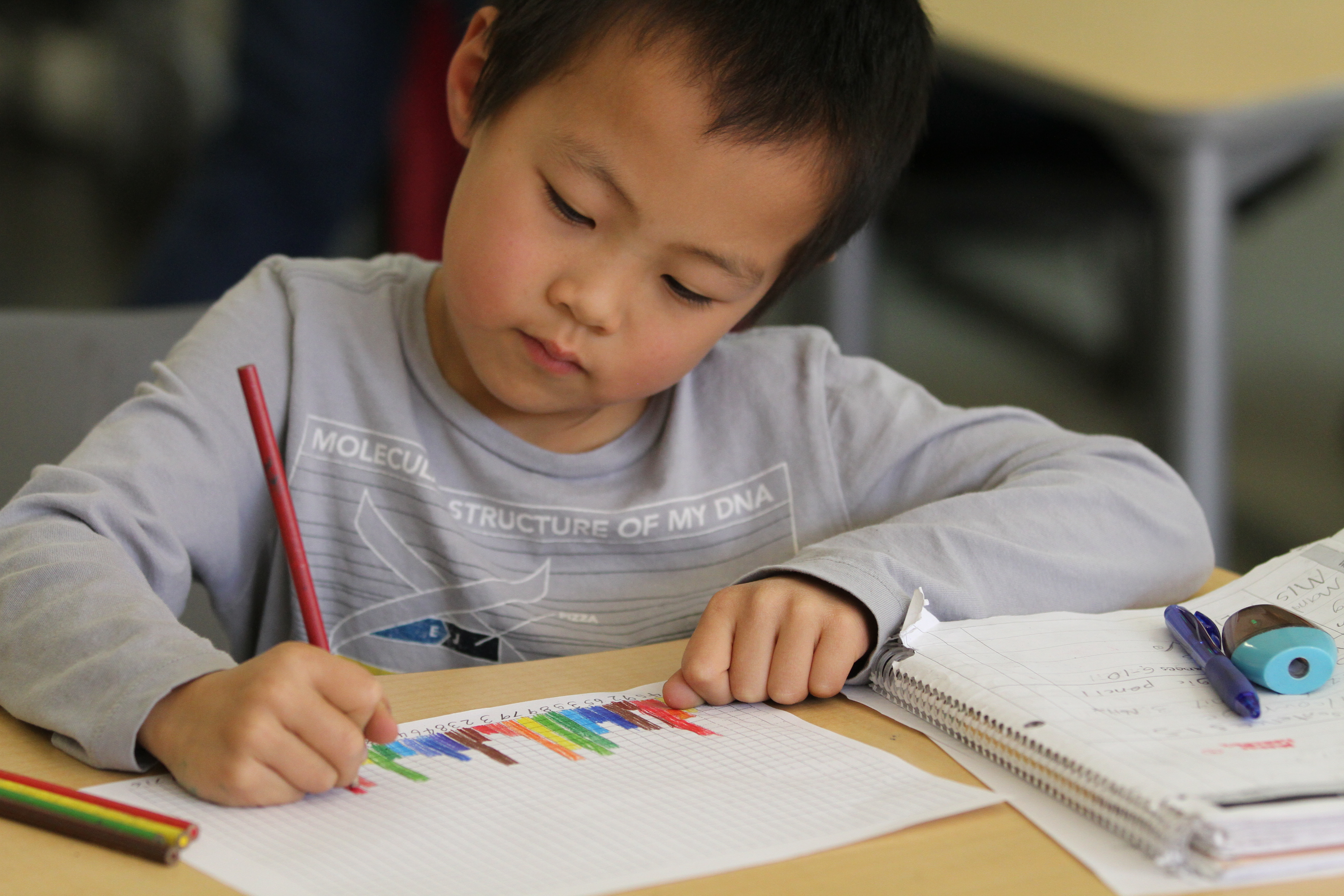 Ms. Joshi, Early Education Teacher, emphasizes the importance of engagement at this age. "In Transitional Kindergarten, the key to student engagement is interactive and creative content. I use a lot of games including memory and listening games in my phonics and math lessons. I add drama and theme enactment in science and social studies. Finally, I intersperse music to keep a high level of energy in my classroom. By the end of this year, parents will notice their child has become a lot more confident, self-reliant, and is ready for Kindergarten!"
Experienced and Nurturing Early Learning Teachers
At the program's core are the compassionate Early Learning Teachers at BASIS Independent Fremont who create a nurturing environment where they bring lessons to life and instill a deep love of learning in every student.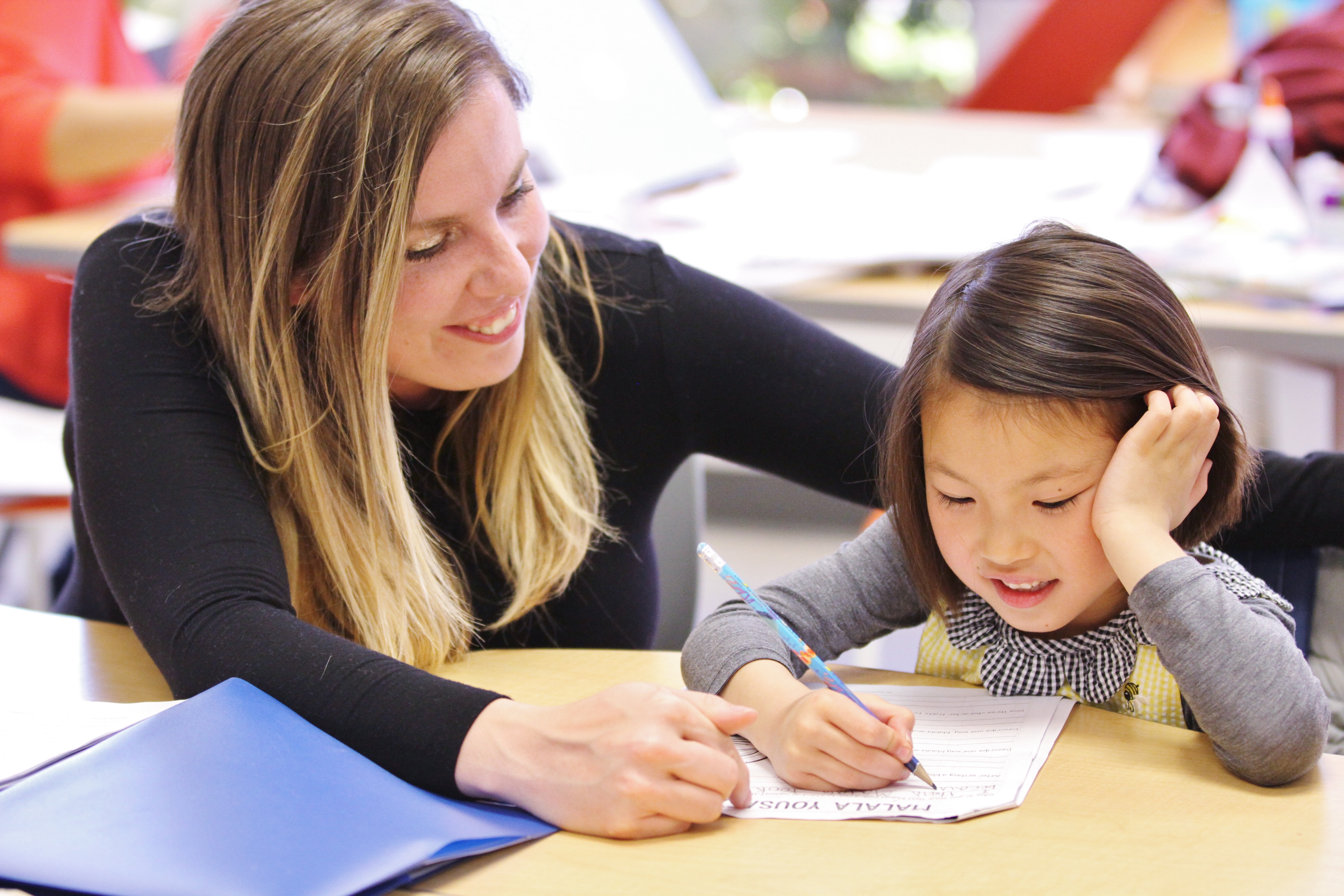 TK is a formative year where students experience significant cognitive and emotional growth. That's why BASIS Independent Fremont selects teachers who are experts in early childhood education (or related fields) who can facilitate opportunities for our youngest learners to purposefully interact with materials, use their imagination and creativity, and learn to use their own reasoning skills to connect to the world around them.
What's more, TK utilizes a unique two-teacher model to offer an additional level of support. These two teachers work in tandem to attend to student's individual needs while also ensuring students are able to fully interact with the material. This allows teachers to strike a balance between nurturing their students and helping them develop the skills that position them for lifelong success.
Families can learn more about Transitional Kindergarten at BASIS Independent Fremont by joining their interest list, or attending an upcoming admissions event. Don't miss their upcoming Virtual Open House which includes a TK – Grade 5 session!
RSVP for Virtual Open House on Sunday, December 6 at 10:00.
BASIS Independent Fremont has two locations: 3300 Kearney Street, Fremont, CA (TK to Grade 5) and 39706 Mission Boulevard, Fremont, CA (Grades 6 to 12).