If your kids are anything like mine, they are constantly asking for snacks. Every hour or two I hear: Mommy, I'm hungry!
To combat the constant need for food, I'm making an effort to offer more filling snacks. Instead of reaching for crackers or chips I've been trying to offer higher protein options in hopes that I can fill their little bellies for longer.
I've been making these protein-rich energy bites the past few Sundays. The kids love them, and these energy bites seem to be lengthening the time I have before they're rummaging through the pantry again. Plus, when I make a big enough batch, these no-bake energy bites can last all week long!
I've given you my favorite recipe for no-bake energy bites below, but feel free to add different ingredients your kids love (think coconut, white chocolate chips, raisins ... the list goes on and on!)
All you have to do is mix, roll, and chill.

No-Bake Energy Bites
Makes 12
Ingredients:
1 cup of old-fashioned, uncooked rolled oats
1/2 cup of smooth peanut butter
1/3 cup of honey
1 teaspoon of vanilla extract
1/2 cup of dried cranberries
1/2 cup of semi-sweet chocolate chips
Directions:
Mix until ingredients are well combined.
Roll into 12 balls.
Chill in the refrigerator for 20-30 minutes.
Store in an airtight container.
Enjoy!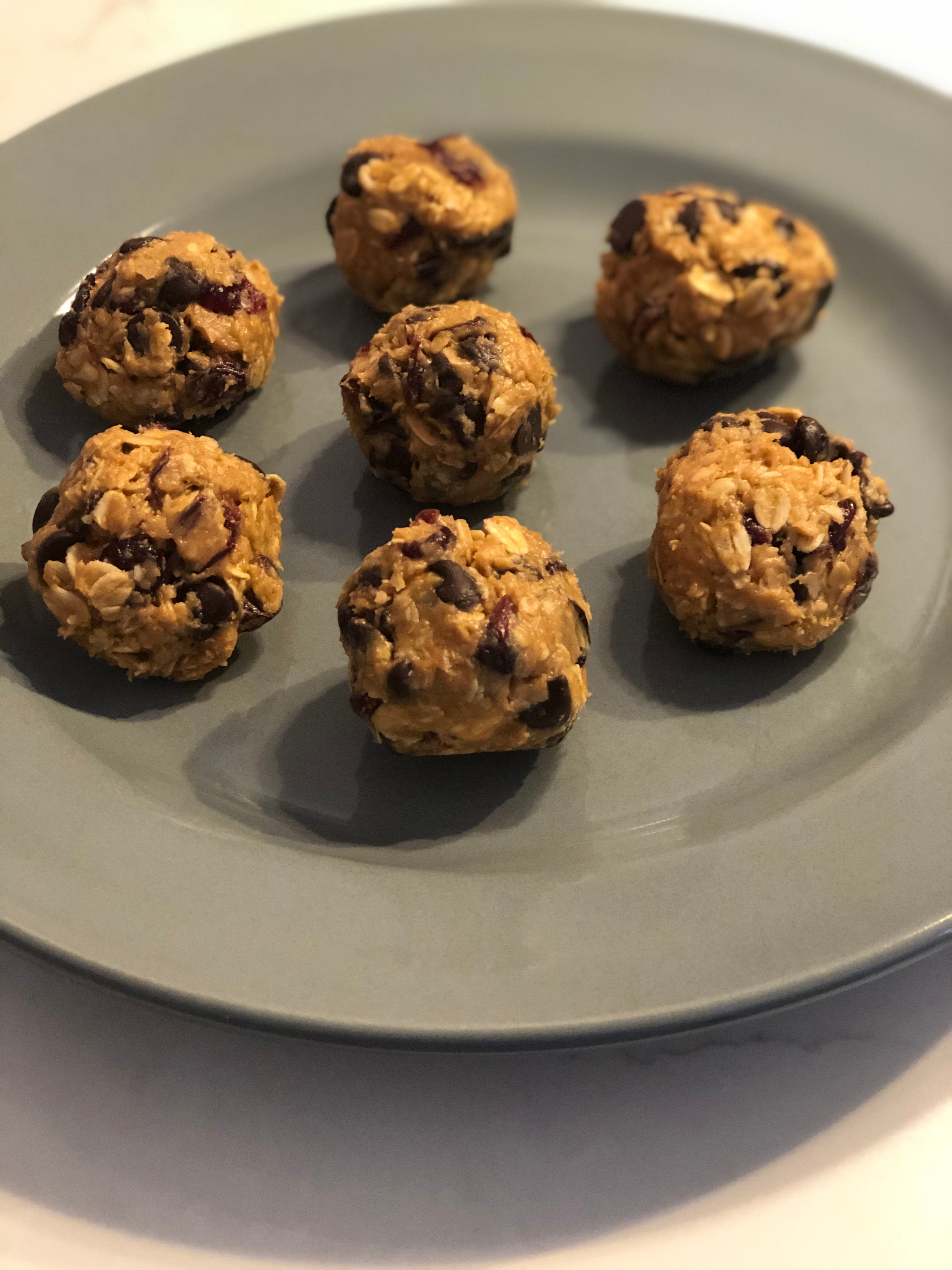 Amy Romback is the publisher of Macaroni Kid East Lansing-Okemos-Haslett, Mich.