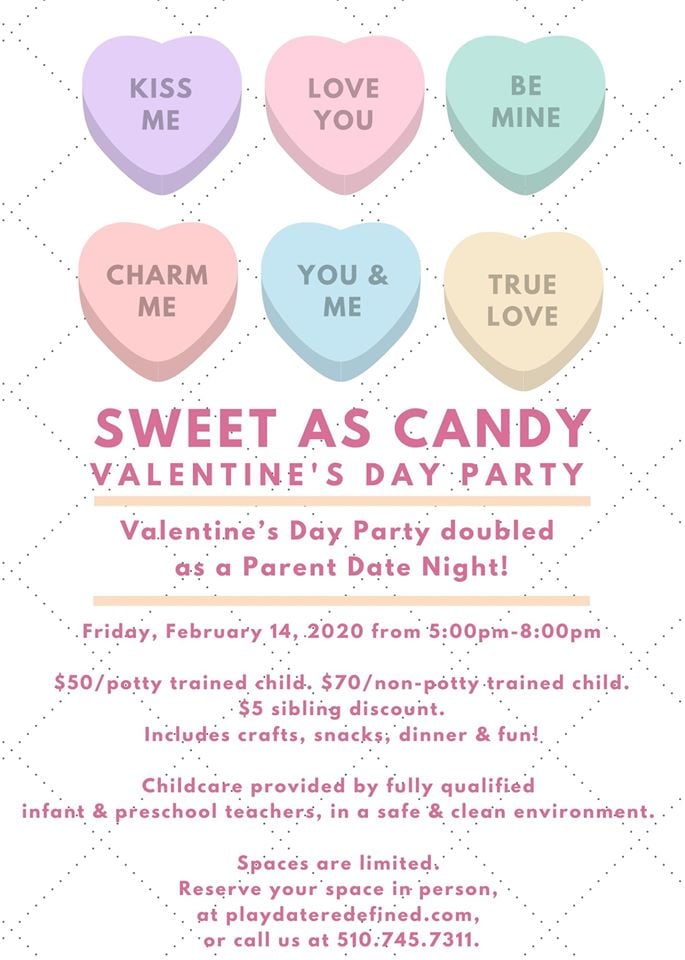 Enjoy Valentine's Day with someone special while the kids enjoy a Valentine's Day Party just for them!
Sign the kids up for Parent Date Night at Play Date on Friday, February 14, 2020! They have a blast playing and enjoy the fun with other kids and you get a kid-free evening!
5:00PM to 8:00PM
Dinner and snacks
Crafts
Play time
All ages
$50 per potty trained child and $70 per non-potty trained child. $5 sibling discount.
Register and reserve your space at playdateredefined.com or call (510) 745-7311.
Find out more about our awesome sponsor, Play Date at their website here. You can also follow them on Facebook here and on Instagram here.
Play Date is located at 4938 Paseo Padre Parkway in Fremont, CA (510) 745-7311.
Thank you for reading and supporting our local businesses!