Styles Worth Wrapping: OshKosh for Holiday Gifts and More!
We had a bit of fun recently shopping at OshKosh B'gosh for holiday gifts for some family and friends. We found fun and festive fashion items, flip sequins holiday and character tees, plus great stocking stuffers and so much more! It made it easy to find fun and useful gifts this holiday season.
A few weeks later, we also shopped for the children of Sunrise Village, a local homeless shelter in Fremont. It is very important to me that my children understand just how fortunate they are and I'm always looking for ways to teach that in ways they can participate in and hopefully understand better. Having them help me shop for gifts for children who are not as fortunate as they are is just one way we do this during the holidays. OshKosh had some great quality items to choose from and will be a nice surprise for the recipients.
Other ways we try to teach this important lesson during the holiday season:
We shop for non-perishable food to donate to the Holiday Food Bank at LOV - League of Volunteers. You can find the red bins at both Pacific West Gymnastics locations for convenient drop-off.
We shop for extra toys to donate to Toys 4 Tots. There are various drop-off locations in the area.
We adopt a child or two from the Giving Tree at school. There are various places you can do this in the area, including Pacific West Gymnastics. Stop by and select a child or two to shop for this season.
As you can see, there are many ways you can get your children involved in charitable giving this holiday season.
Don't forget to use our Macaroni Kid coupon here to save 25% off your purchase!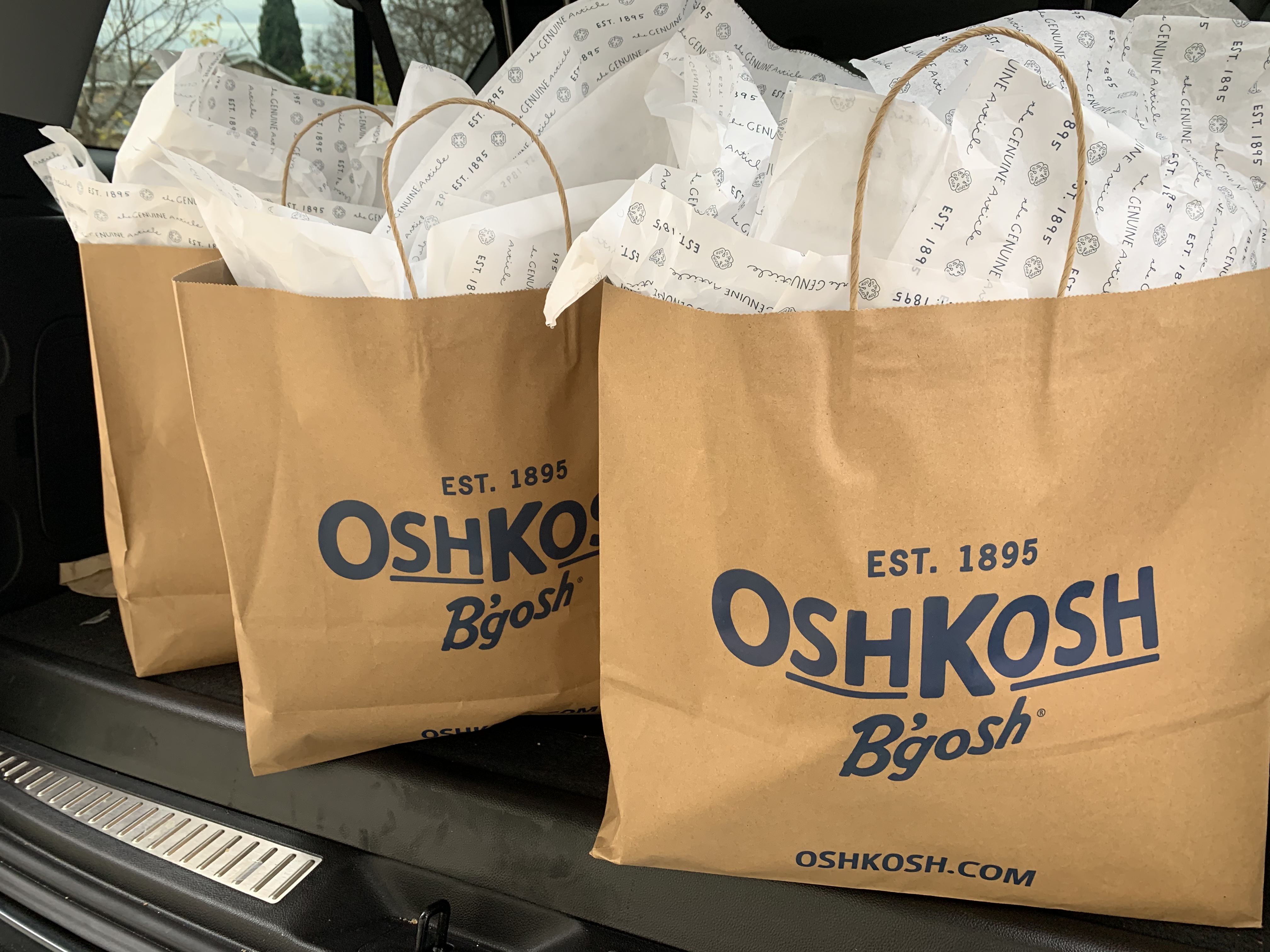 OshKosh B'gosh partnered with Macaroni Kid Fremont to gift OshKosh B'gosh surprises to families in need of holiday cheer this year.