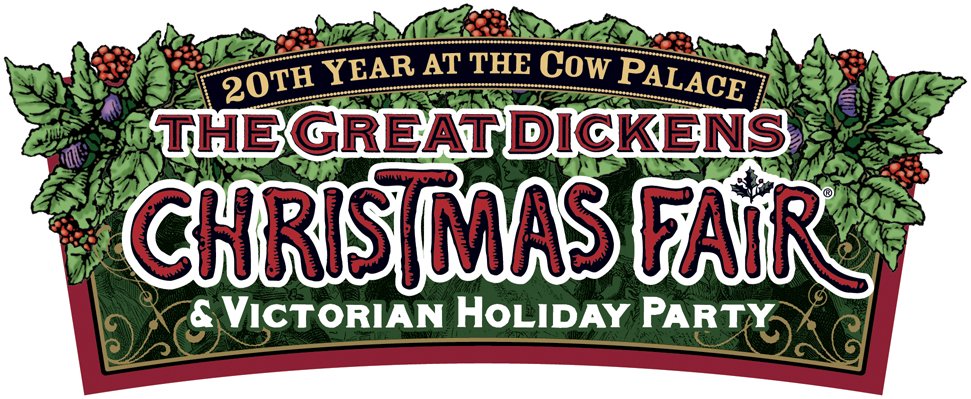 The spirit of Christmas past comes to San Francisco and we have an awesome giveaway for our readers! Just click here to enter for a chance to win one of TWO family four-packs of tickets!
The giveaway is over. Congrats to Keri C. and Himabindu, our two lucky winners!
We'd love it if you would help us spread the word about the Great Dickens Christmas Fair & Victorian Holiday Party! Click here to share with your friends on Facebook and get bonus entries in the giveaway:
The Great Dickens Christmas Fair celebrates 20 years and opens Saturday, November 23, 2019, and runs weekends through Sunday, December 22, 2019, from 10 am to 7 pm including Friday, November 29, the day after Thanksgiving.
Enjoy a Children's Tour through Dickens' London! It is winter! The holiday season has come to the most exciting city in all of England. Welcome to the London of Charles Dickens and Queen Victoria, where one will find amusements and diversions at every turn! As you enter, look to your left and see that Fezziwig's Warehouse is hosting a party for all of Mr. Fezziwig's friends - and everyone is a friend to Mr. Fezziwig! Care for a dance? Join in! Learn to dance and play parlour games, or just watch the fun.
An annual tradition for Bay Area natives and visitors alike, The Great Dickens Christmas Fair is an enchanting journey through a merrier era – the streets of Victorian London circa Christmas 1860. Visitors will explore twilight-lit streets with shops, pubs, stages and dance halls filled with more than 800 Victorian characters and the aromas of roasted chestnuts and hearty fare.
The Great Dickens Christmas Fair overflows with holiday magic for the youngest guests, offering hands-on craft activities, old-world games of skill and chance, and lively interactive shows in the Tinsley Green Children's Area. Young audience members will cheer the hero and jeer the villain at the children's melodrama, join Alice at the Mad Hatters' Tea Party, or learn the tricks of the chimney-sweep trade from the Miracle Sweeps of London School. A delightful addition to the usual holiday entertainments, youngsters can meet Old Father Christmas each day at one o'clock on the Father Christmas Stage, ride on a hand-powered Adventure Carousel, cheer the Toy Parade, and laugh at the antics of an authentic British Punch & Judy puppet show.
Experience Mr. Dickens' wonderful stories portrayed by hundreds of Living History characters throughout the streets. Encounter Mr. Scrooge, Tiny Tim, Oliver Twist, Nancy, and many more of Mr. Dickens' characters. You might even see Queen Victoria herself as she and her court progress through London. Then join Mr Samuel Pickwick himself and his fellow "Pickwickians" as they tour London, spreading hilarity and mirth. Stop by the illustrious Adventurers' Club, Dickens Family Parlour, Great Exhibition Stage, genius inventor Professor Flockmocker's Workshop, and the internationally themed Silk Road Stage for exotic dance and special musical guest appearances.
Catch a song or two at the Paddy West School of Seamanship, then stroll down to Mad Sal's Dockside Ale House where Mad Sal herself will be hosting bold new talents as well as bawdy favorites like the high-kicking dancers of the Le Cancan Bijou in the Mad Sal's Dockside Music Hall. The gentlemen of Brass Farthing lift a frothy good ale with their rollicking songs and the ladies of The Gin Alley Sallys musically include you in their 'Society for the Appreciation of Libation and Spirits.' Later in the day, the extremely popular and outrageous "Saucy French Postcards Tableaux Revue" returns to delight adults over 18 with "Gods & Heroes," a new episode in the private lives of Horatio and Letitia Everard.
Bring your appetite when you visit The Great Dickens Christmas Fair— there's ever so much to eat and drink! Feast on delicious foods from the British Empire and beyond, from traditional savories such as fish 'n chips to heavenly handcrafted chocolates and tea cakes. You may also want to visit one of the five traditional pubs to enjoy a frothy pint of ale, fine wine, bubbly champagne, hot buttered rum, Irish coffee, or hot toddy. You can also enjoy a proper English High Tea with scones and finger sandwiches—anytime is tea time at the Dickens Fair.
Discover the perfect holiday gift or treat for yourself at one of 100 beautiful shops and carts offering fine crafts, fanciful clothing and accessories, ceramics, elegant drinkware, stunning jewelry, toys, ornaments, antiquarian books, and more.
The Great Dickens Christmas Fair was originally produced by Ron and Phyllis Patterson in 1970, inspired by their successful Renaissance Pleasure Faire, which they brought to the San Francisco Bay Area during the Summer of Love in 1967. The next generation, Kevin and Leslie Patterson now joined by their grown sons Andrew and Michael, have produced the Fair since 2000, continuing a 50-year family tradition of deeply immersive, historically authentic environmental theater.
Ticketing and Other Pertinent Information:
Select-Day Ticketing ~ Reserve your day early! Tickets on sale now!
To ensure the comfort of all guests, there will be a limited number of tickets available for each day of the Fair. As with many other theatrical events, 'Select Day' tickets must be purchased for the actual day you wish to attend.
After tickets sell out for any given day, there will be no more tickets available for that day, so purchase early to ensure you are able to attend on the day(s) you prefer. Although all tickets are non-refundable, they are fully transferable to another person.
Admission Prices at the Gate (if tickets are available):
Adult/General Admission (13+): $32.00
Children (5-12yrs): $14.00
Children under 5 are always free.
Pickwick Club 2019 Season Pass: Available online through Dec. 8th at $120.00 per pass, plus a convenience fee charged by Eventbrite (a $352.00 value!)
Adult Twilight Tickets, valid after 3:00 PM: $20.00 (available at the box office only).
Child Twilight Tickets, valid after 3:00 PM: $10.00 (available at the box office only).
Bring an unwrapped NEW toy to the Fair box office and receive a $5 discount off one adult ticket! Toys will be given to the Daly City Fire Department's "Operation Santa Claus" toy drive, now in its 70th year of bringing holiday cheer to less fortunate families in the Daly City/Colma/Broadmoor area.
Group Tickets: For groups of 20 or more, please contact Golden Gate Group Tickets at tickets@gggrouptickets.com or (415) 668-0525. Group tickets are not available online.
Parking is available for $12 per vehicle (charged by the Cow Palace). The Fair offers a convenient shuttle from the Glen Park BART station.
For questions about tickets, please contact tickets.dickensfair@gmail.com. For more info, click here.
The Great Dickens Christmas Fair & Victorian Holiday Party is located at The Cow Palace Exhibition Halls, 2600 Geneva Avenue, Daly City, CA.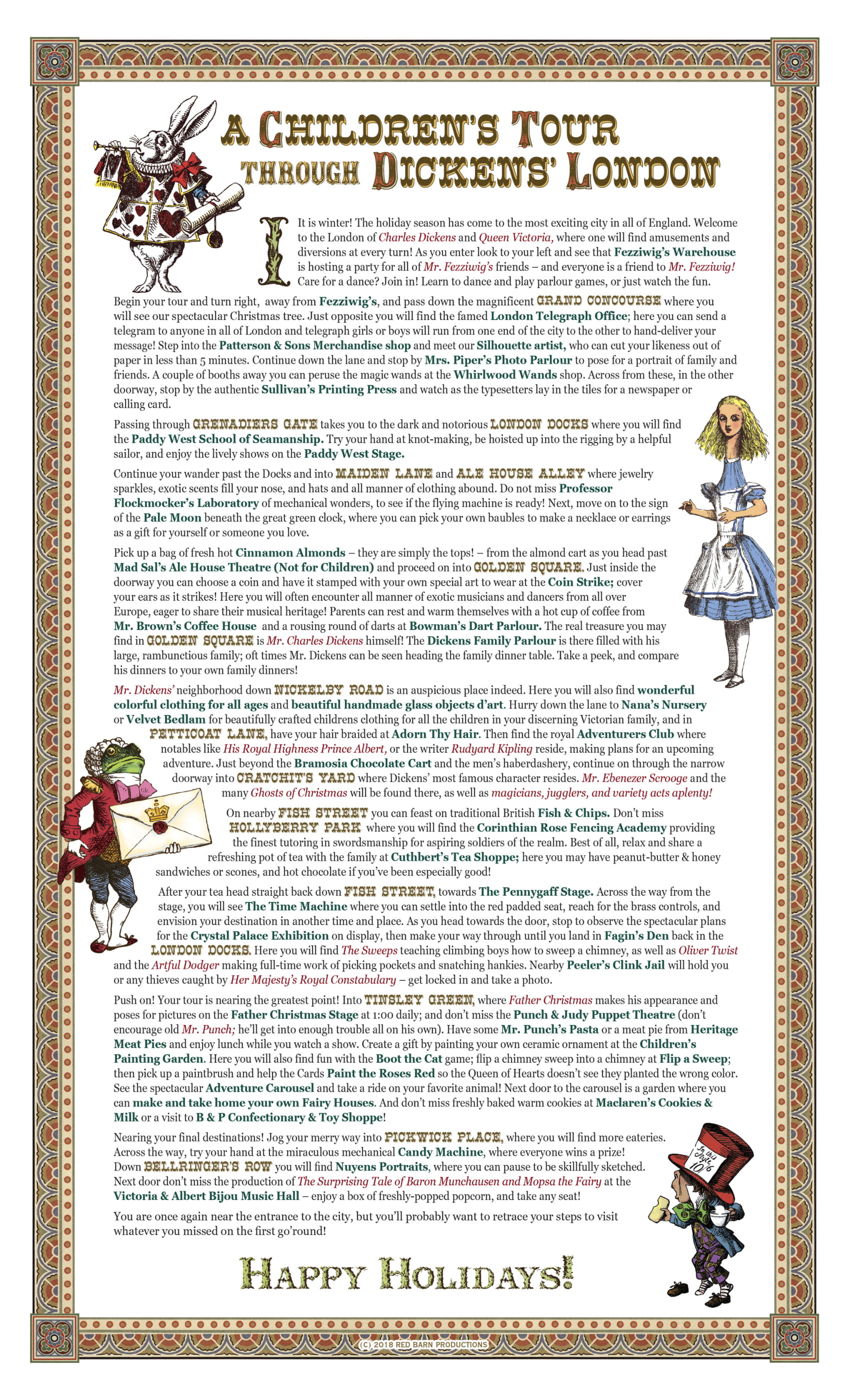 *This is a sponsored article. Macaroni Kid Fremont has received tickets to share with our readers and for personal use in exchange for sharing this information with you.