We were invited to spend our last weekend before school started as guests at the Holiday Inn San Francisco-Golden Gateway. What a perfect way to reconnect and "be there IRL" to make those important family connections before we tackle all of the challenges that come with back to school time. And nearby San Francisco was the perfect place to enjoy the family and be tourists for the weekend.
I love having my kids home during summer break so knowing that school was starting THIS WEEK has been weighing on me. We get "18 summers" with our kids before sending them off to college. Where did our summer go? How is it ending already? We didn't get to do everything on our list! This and more is what was going through my head all week long. The invite to Holiday Inn arrived at the exact perfect moment! A chance to spend the weekend away with the family connecting on all levels and relaxing together and exploring the city. What could be better? So off we went!
| | |
| --- | --- |
| | |
Since I work from home, weekends are usually for catching up with work, getting ahead for an upcoming busy week, etc. But guess what? I left my computer at home! It was amazing to disconnect like that and spend the weekend enjoying the hotel and the city with my family. The 6th-floor hotel pool gave amazing views of the city - day and night, the newly renovated rooms were clean and comfortable and seriously, the sheets were silky soft and we loved snuggling with the kids in bed each evening and each morning.
Of course, the kids spent plenty of time enjoying the pool. Thankfully, we had nice, mild weather making it possible to swim day or night. Hubby and I sat nearby chatting and relaxing while the kids swam. It's always nice to connect without the distractions found at home and this weekend was no exception. It's easy to forget to make time for that.
| | |
| --- | --- |
| | And did you know kids eat free at Holiday Inn? They do! While we ventured out of the hotel for lunch and dinner each day, we enjoyed the restaurant for breakfast. The All-American Buffet had plenty of choices and options for all from fresh fruit, sausage, bacon, pancakes, french toast, eggs, oatmeal, and so much more. The lunch/dinner menu options looked great, but we wanted to explore the city and do all the "touristy" things while there. |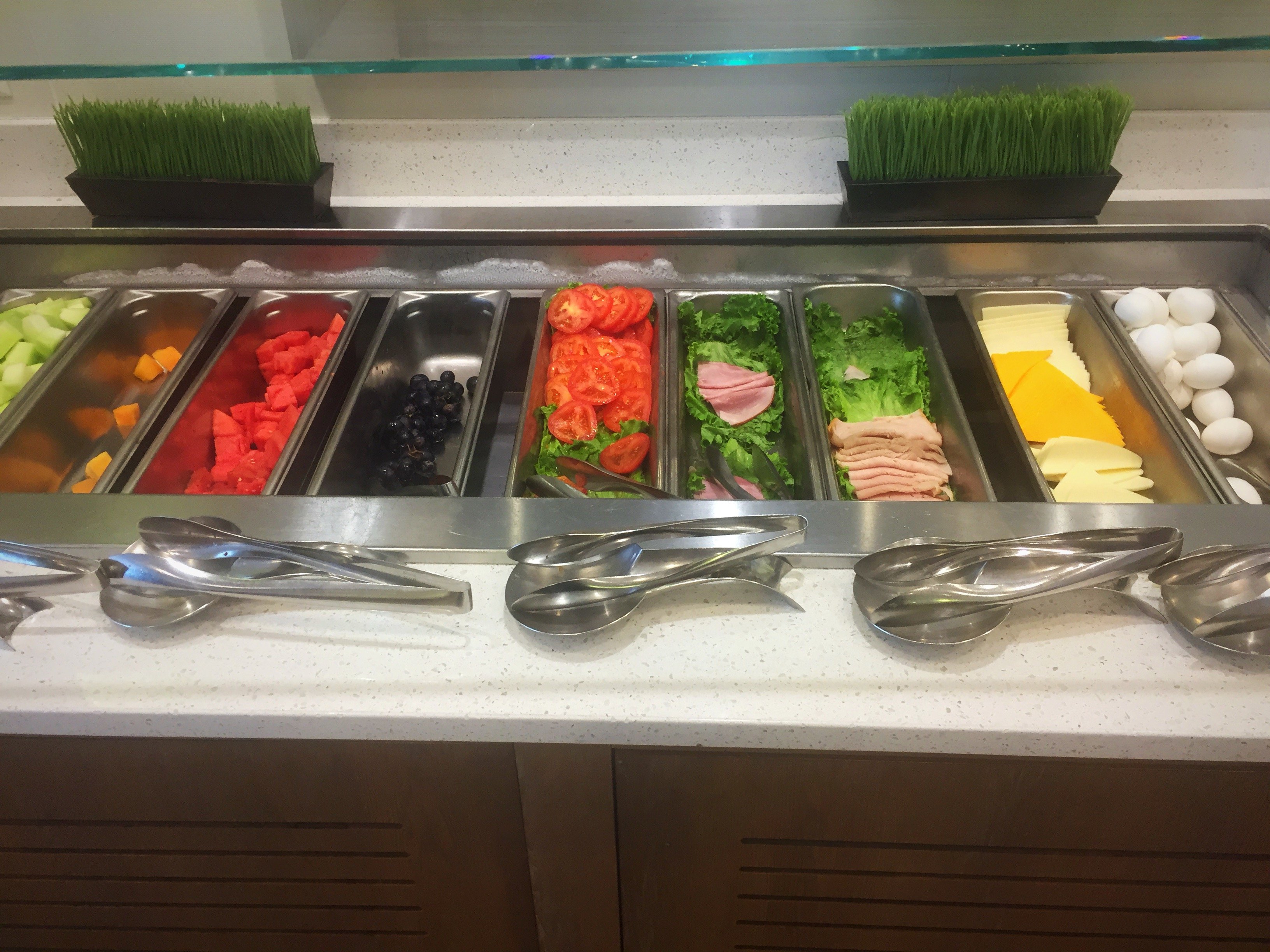 San Francisco is the perfect place for a quick weekend getaway so we were excited to enjoy the hotel and the city as a family. With the Holiday Inn Back to School sale, guests save at least 20% on the Best Flexible Rate, and the Kids Stay & Eat Free program, parents can take advantage of traveling with kids for an enjoyable, easy stay. Book by September 26, 2019, for stays through March 31, 2020, to save!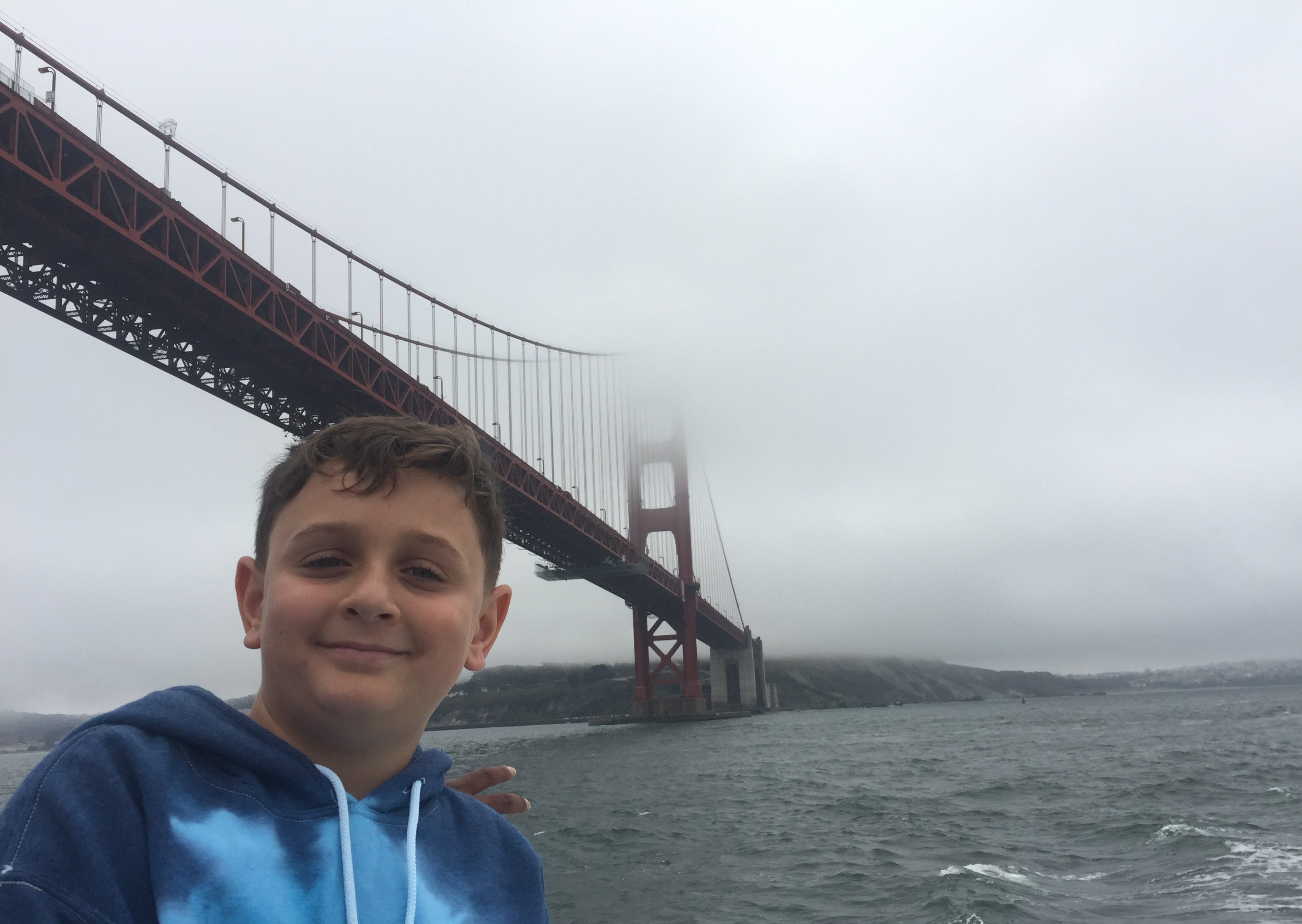 We all know the importance of quality, in-person time with our kids and family. Sometimes it takes getting away from it all to make that easier to happen. We left our work at home and enjoyed relaxing and being tourists with the kids, reconnecting on many levels, and now are ready to face the reality the school year brings. And we can't wait to do this all over again next summer!
#BeThereIRL #MacKidxHolidayInn
The author and her family were guests of Holiday Inn San Francisco-Golden Gateway location to facilitate this review article. As always, all opinions are true and her own.