Last spring I was named the Macaroni Kid Publisher of the Year and while this was amazing in and of itself, I was also awarded a trip for my family to my choice of several Club Med locations! How cool is that?! After much consideration, we decided upon Club Med Sandpiper Bay in Florida.
Here are the top 10 reasons to add Club Med Sandpiper Bay to list of places to vacation with your family. Get ready to enjoy some of the best family fun you've ever had on vacation!
#10. The Kid's Club - Mini Med! With children's clubs available for ages 4 months to 17 years old, there's something for all ages! Our kids were in the Mini Club Med in the 8- to 10-year-old group "Gators". From mad science to soccer to sandcastle building to swimming to circus school to flying trapeze lessons and so much more, your kids will be begging to get to the kid's club each morning! Our daughter's favorite was swimming and the Petit Chef program, while our son's favorite was the trapeze and mini golf. They both loved the "sandcastle building" time on the bay.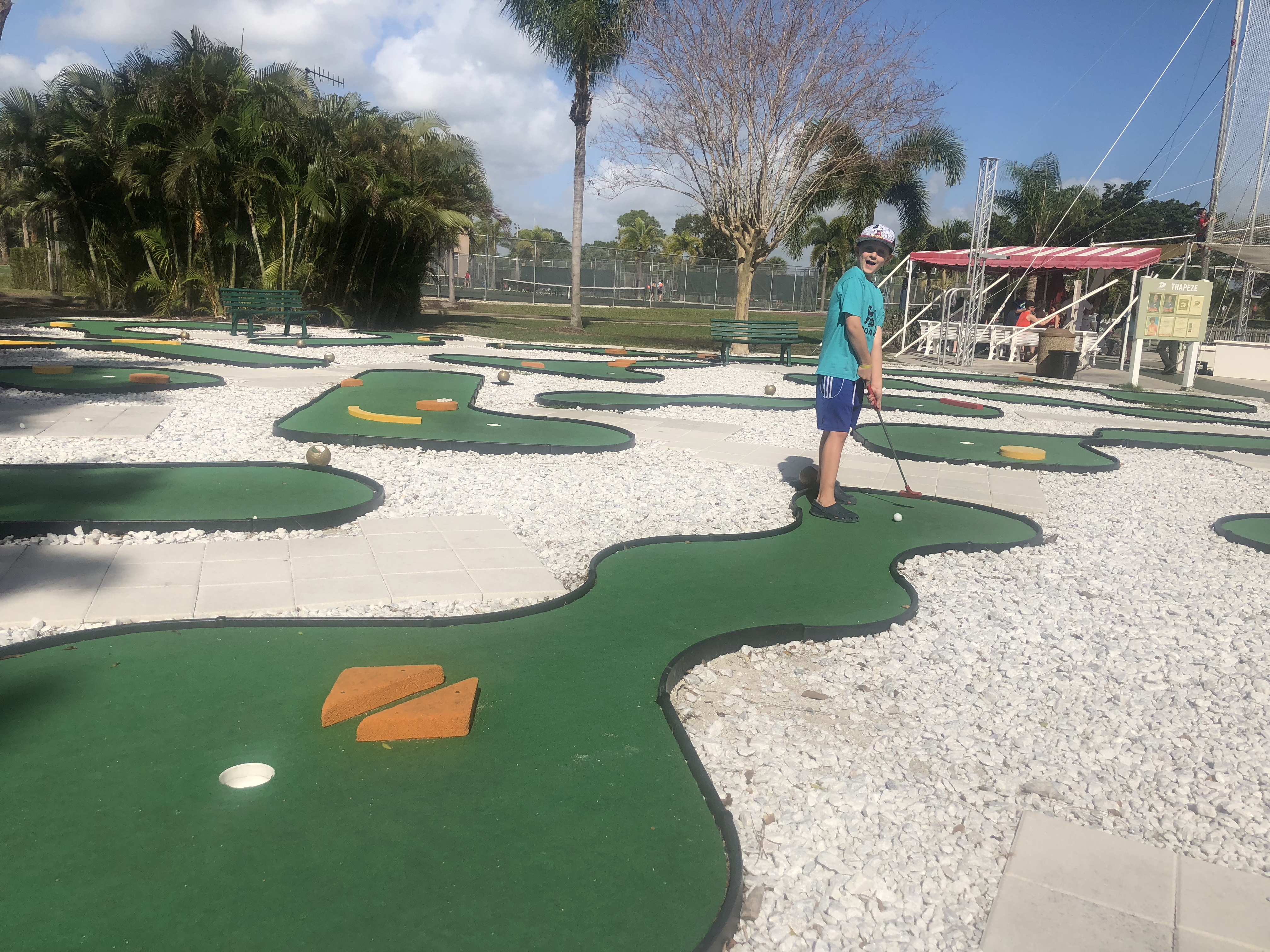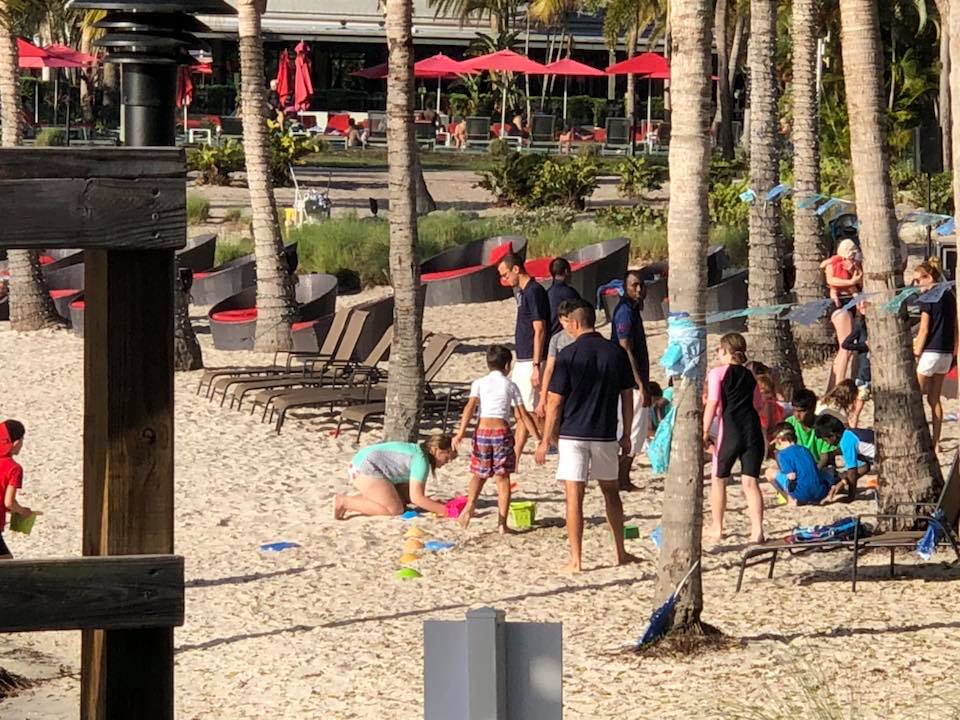 #9. The Tranquil Beauty! Club Med Sandpiper Bay is not an oceanfront resort. It sits on the St. Lucie River and overlooks an amazingly beautiful bay, giving it an island feel. The chaise lounges and cabanas with large lounges are the perfect spot to relax and enjoy the quiet beauty of the resort. I enjoyed reading a book in the shade overlooking the bay in the soft afternoon breeze.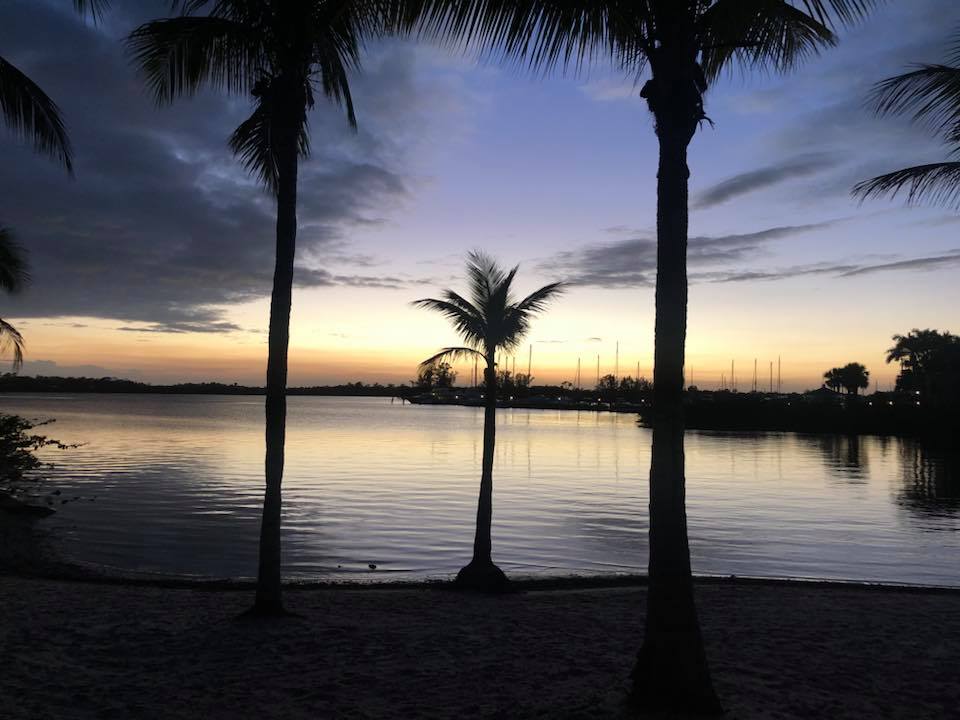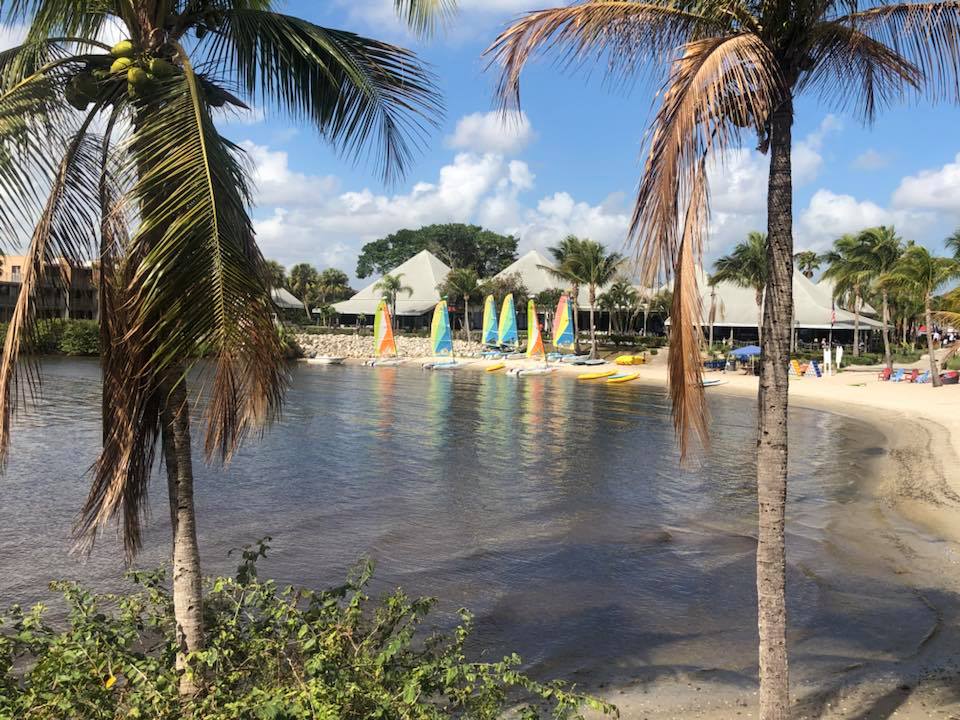 #8. All-Inclusive! As the all-inclusive pioneers, Club Med charges a flat rate for food, drinks, accommodations, and many activities. I appreciate knowing what our vacation is going to cost in advance to make planning and budgeting easier. It's also awesome to know that your meals and drinks are already paid for. With plenty of included activities, your vacation planning just got simpler.
#7. Sports! Club Med resorts are known for their on-site sports. Club Med Sandpiper Bay is a little different in that they specialize in three distinct academies: tennis, golf and beach volleyball. With each academy offering a daily training that builds on the days prior, you'll be a pro in no time! In addition, you will find a soccer field, basketball court and miniature golf to keep you busy.
#6. Activities! Flying trapeze, sailing lessons, kayaks and paddle boards are all included as well. In addition, you'll find five pools, including one splash pad pool with a water playground, a baby/toddler pool, a lap pool, a family pool, and an adults-only pool with a hot tub, plus a playground and a play area for toddlers.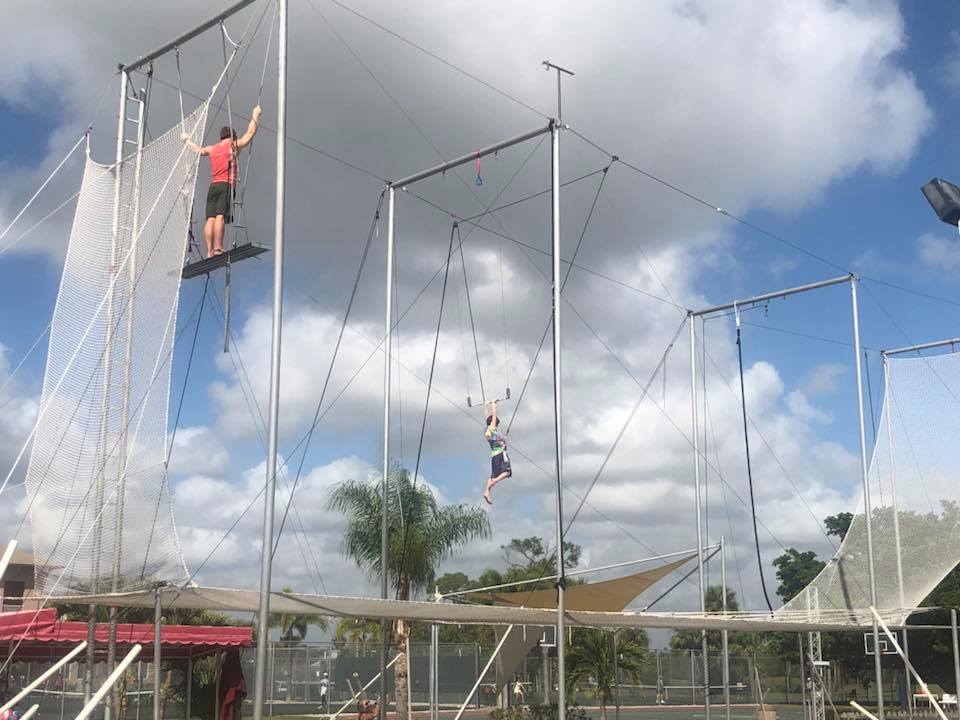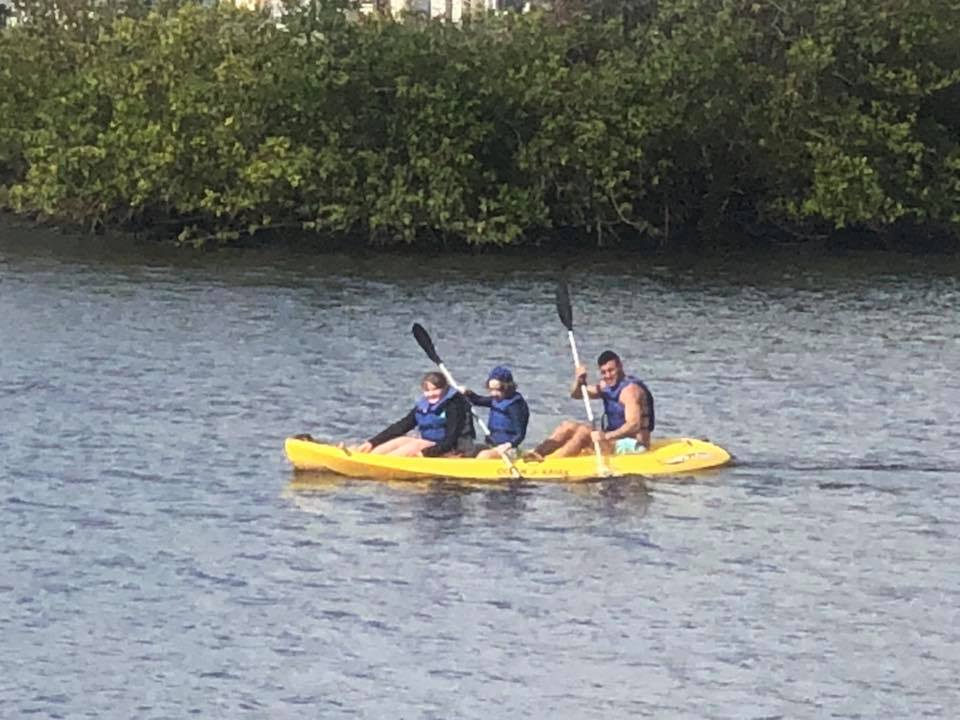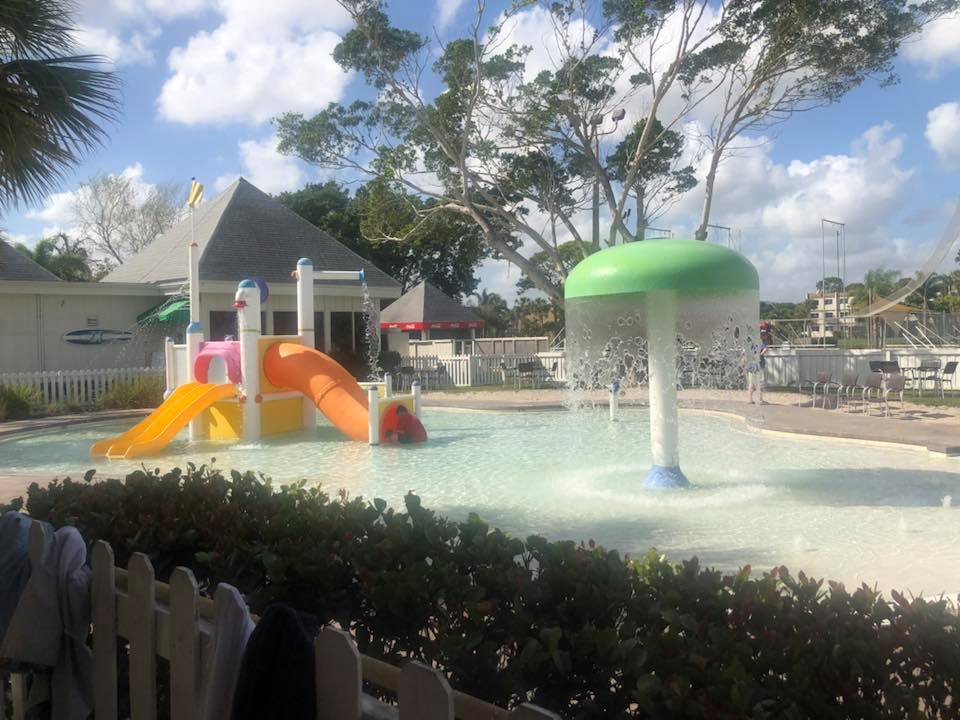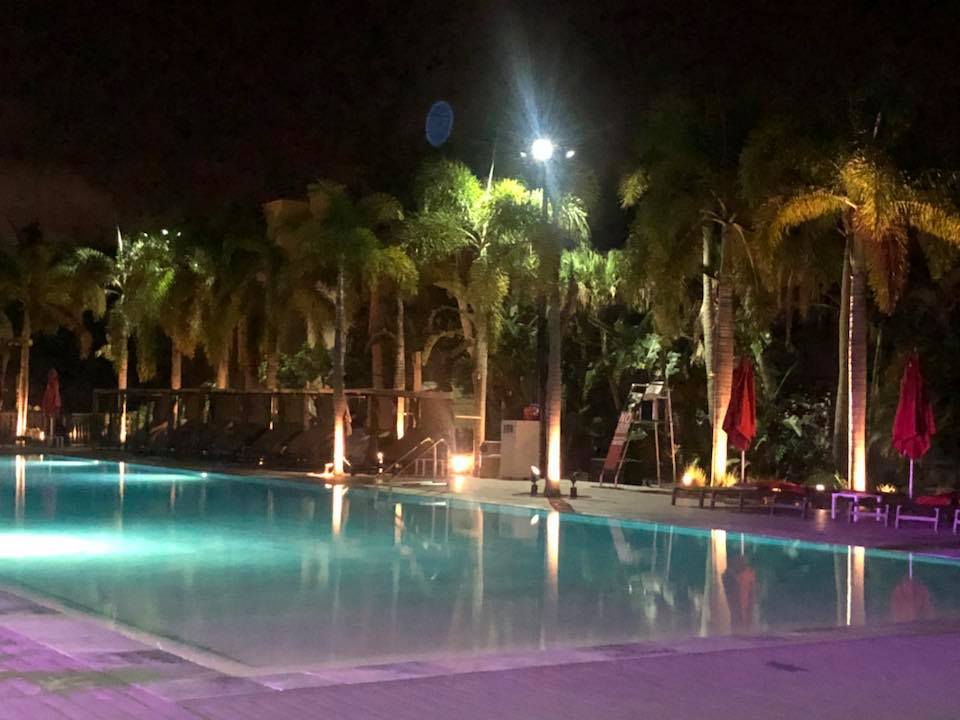 #5. Shower/Restroom! Yes, I am including this in the top 10... why? Because as a mom to four kids, I've done my fair share of traveling and have honestly been disappointed with the shower or bathroom at several resorts. But not here. The shower is a tub and also has a handheld showerhead to make bathing kids of all ages so much easier. Oh, and did I mention the amazing water pressure?
#4. The Spa! The Club Med Spa by L'OCCITANE offers massages, facials, manicures, pedicures, waxing, hair care and more. My Relaxing Aromachologie Massage was just what I needed to relax and highly recommended. The masseuse was friendly and the facilities were upscale, clean and welcoming.
#3. The Staff! We've done lots of traveling. We've stayed at many resorts and also taken many cruises. Honestly, never have we found such friendly staff. The GO's (Gentil Organisateur "Kind Organizer") go out of their way to remember your name, chat with you, even sit down and join you for a meal. Our kids will truly miss the Mini Club GO's that they enjoyed spending the week with.
#2. Relaxation! Our kids loved participating in the Mini Club activities, so we would go many hours some days without seeing them at all. This meant hubby and I were able to enjoy a few meals sans kids, chill with a book, stroll the beautiful grounds holding hands and enjoying each other without interruption, which is not always possible on a family vacation.
#1. The Food! Oh, my, the food. Our kids are foodies and love to try new and different foods so it was great to see all of the variety available. The main dining area is the Marketplace - open for breakfast, lunch, and dinner with an enormous buffet of many delicious choices, all prepared fresh and often, right in front of you. In addition to traditional and international-inspired foods, you'll find plenty of kid-oriented options, as well as homemade and jarred baby food. Everything we tried was fresh and so yummy. And don't miss the chocolate bread! My favorite was the white chocolate option... ahhhmazing! Here are just a few pictures I took at lunch one afternoon of SOME of the food stations. Note that in addition to some awesome variety, they also have some kid-friendly options at lunch and dinner each day, such as pizza, hamburgers, hotdogs, and french fries, so if you have a picky eater, they will be happy at mealtime also!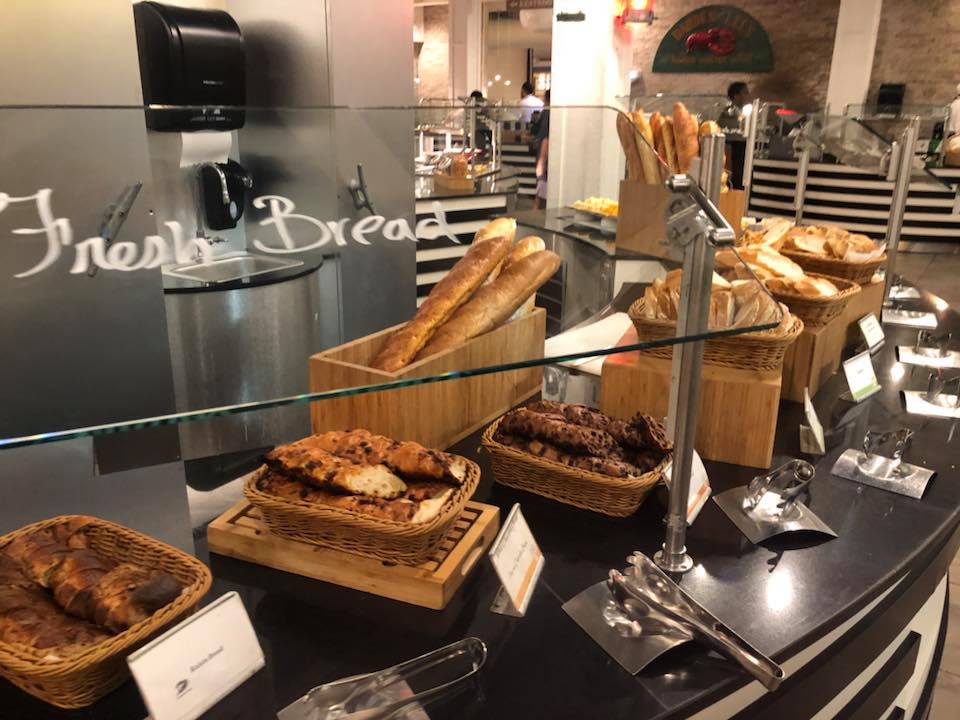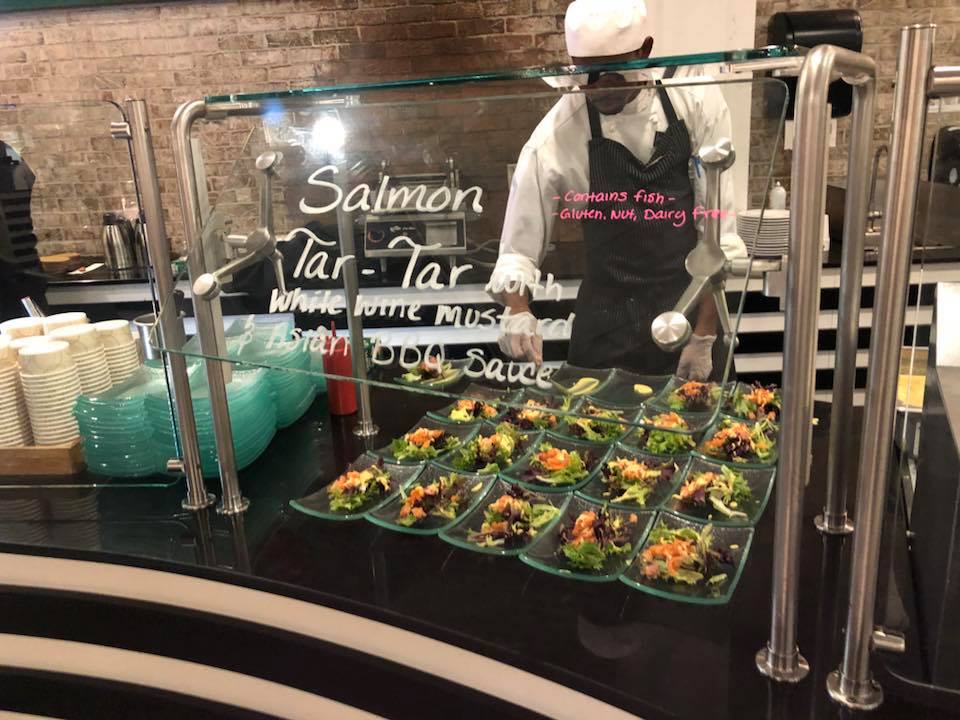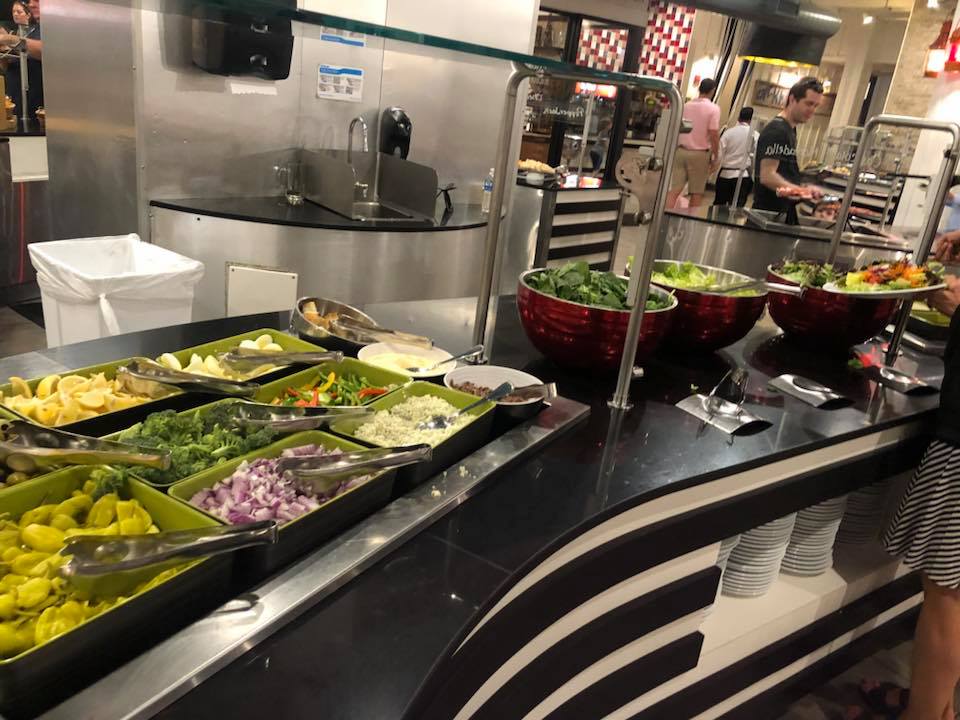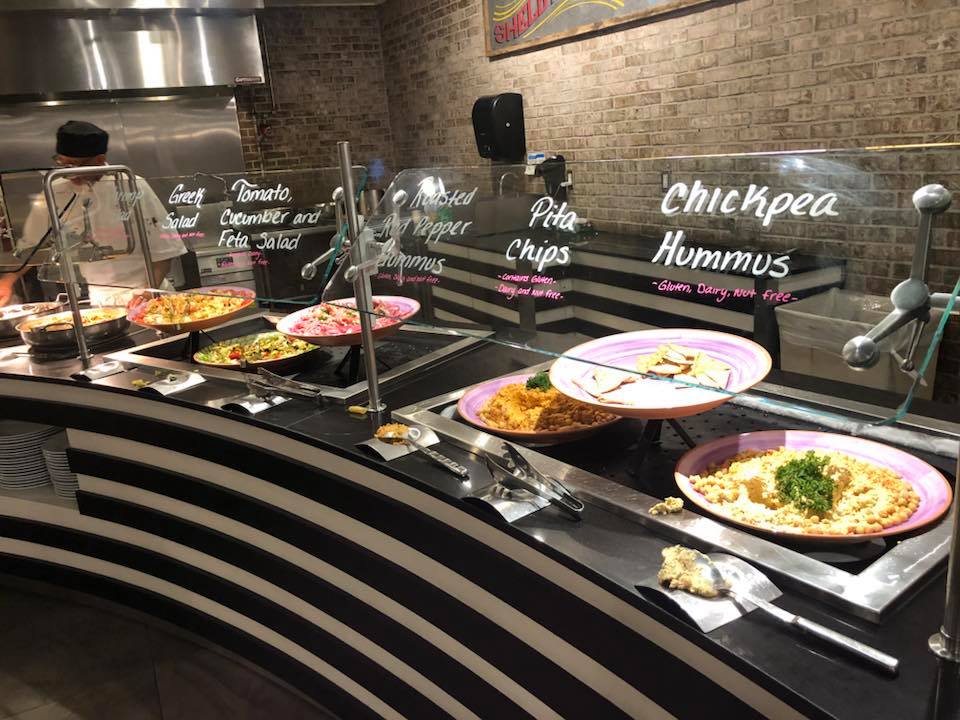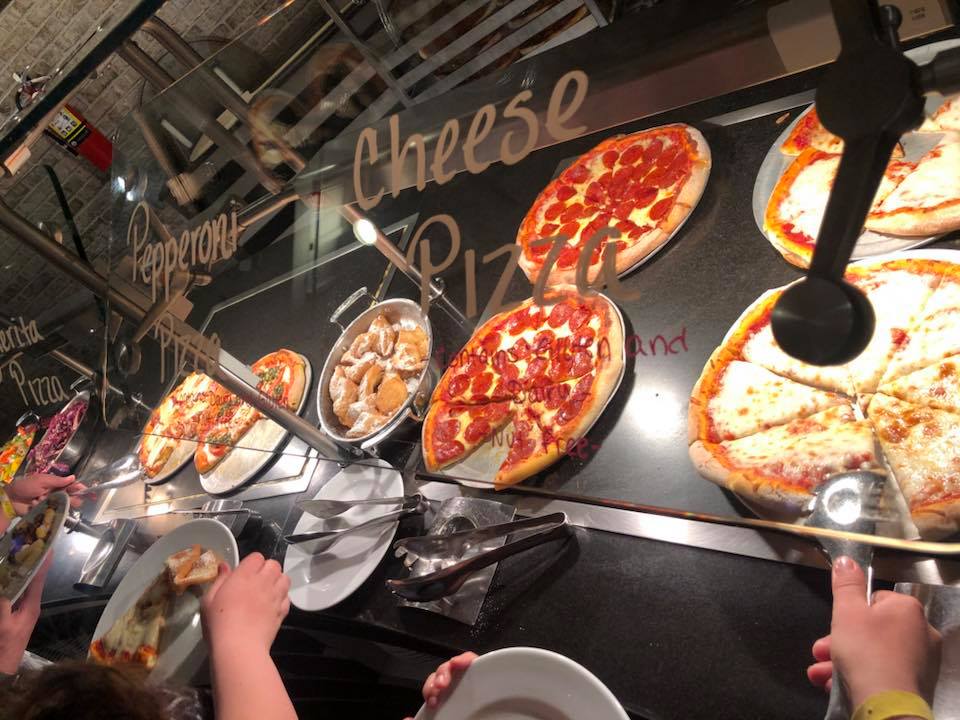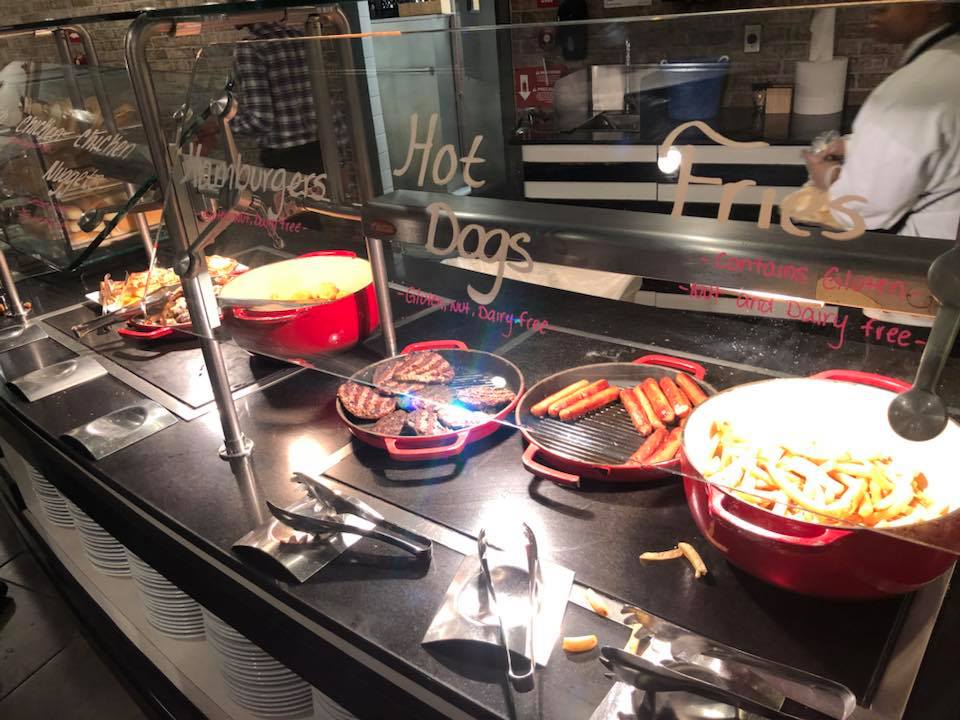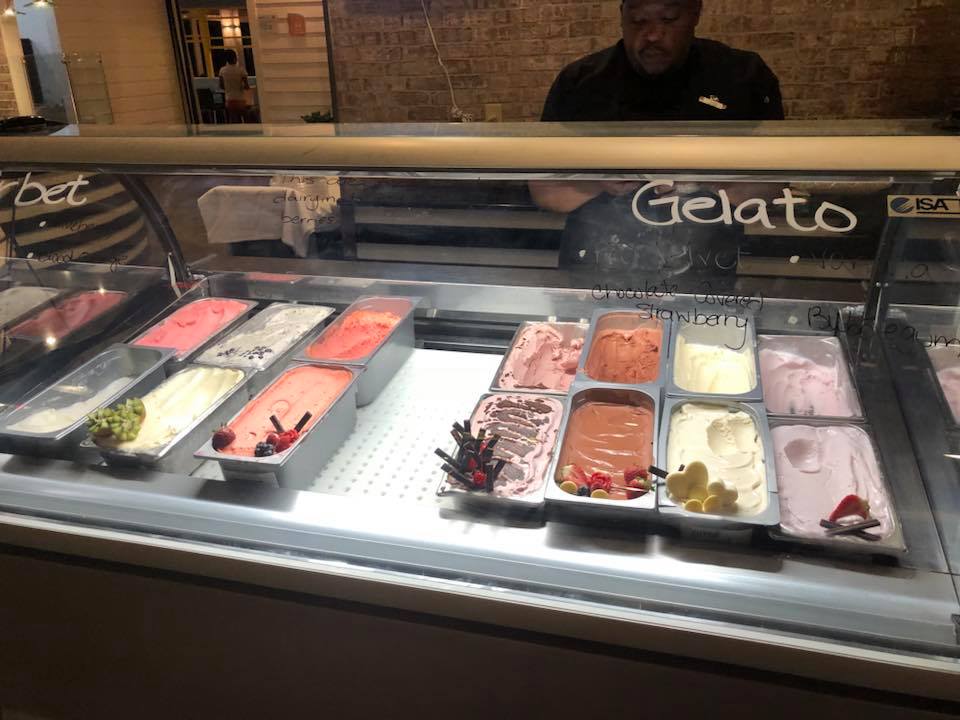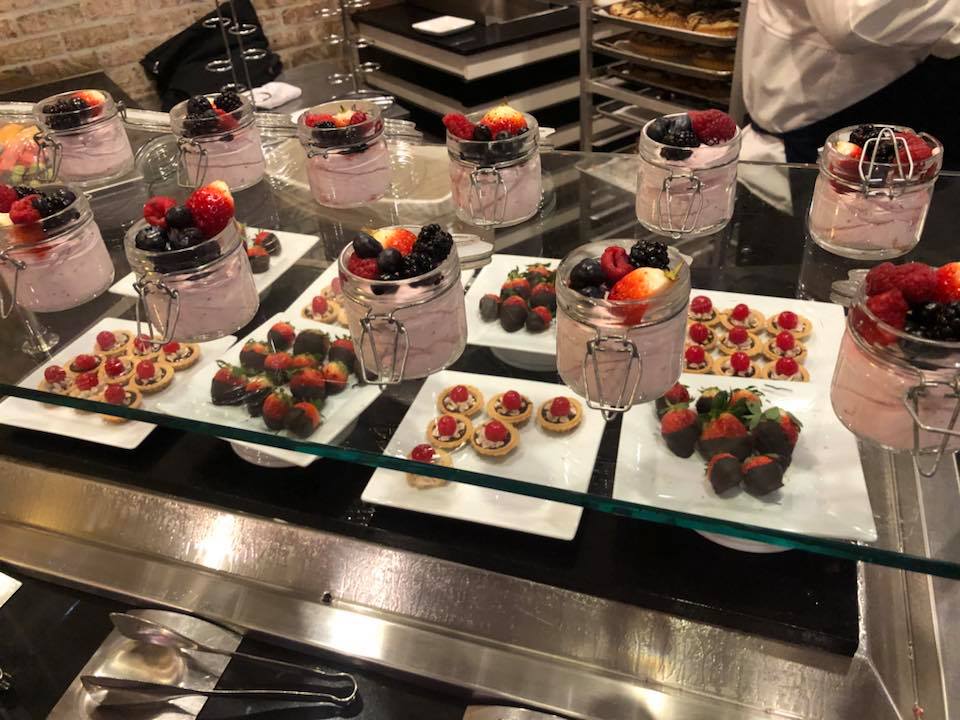 In addition to the Marketplace, you will find the Riverside Restaurant offering late breakfast, lunch, and snacks, and also, an a la carte menu for dinner showcasing local Florida cuisine for adults and children 10 years and older (currently available Saturdays, Tuesdays, and Thursdays).
Also, the Slice Bar is open from 10:00 am to 1:00 am daily and offers a late breakfast and refreshing drinks all day long.You can also visit the Infinity Bar right next to the adult pool and jacuzzi for drinks.
These ten highlights are just some of the many reasons our family will be returning to Club Med Sandpiper Bay and suggest you visit soon as well.
The author was a recent guest of Club Med Sandpiper Bay during which accommodations and meals were complimentary. All opinions expressed within this article are 100% her own.