Trick or Treat on Downtown Safety Street is a great Halloween event for kids ages 2 to 10 years old. There will be carnival games, trick-or-treating at miniature houses gathering goodies. Tickets are required to participate in the games and trick-or-treating. Don't forget to wear a costume and bring a camera for great photo opportunities! 
There will also be food trucks, music, costume contest, story time area, stage acts, local sponsors and the Fremont Police Department.
Tickets are just $10 and are only available via pre-sale and must be purchased in advance. No tickets will be available at the event. There are four sessions (4:30, 5:30, 6:30 and 7:30) to choose from. The costume contest is at 7:00 pm. 
Visit here to purchase your tickets.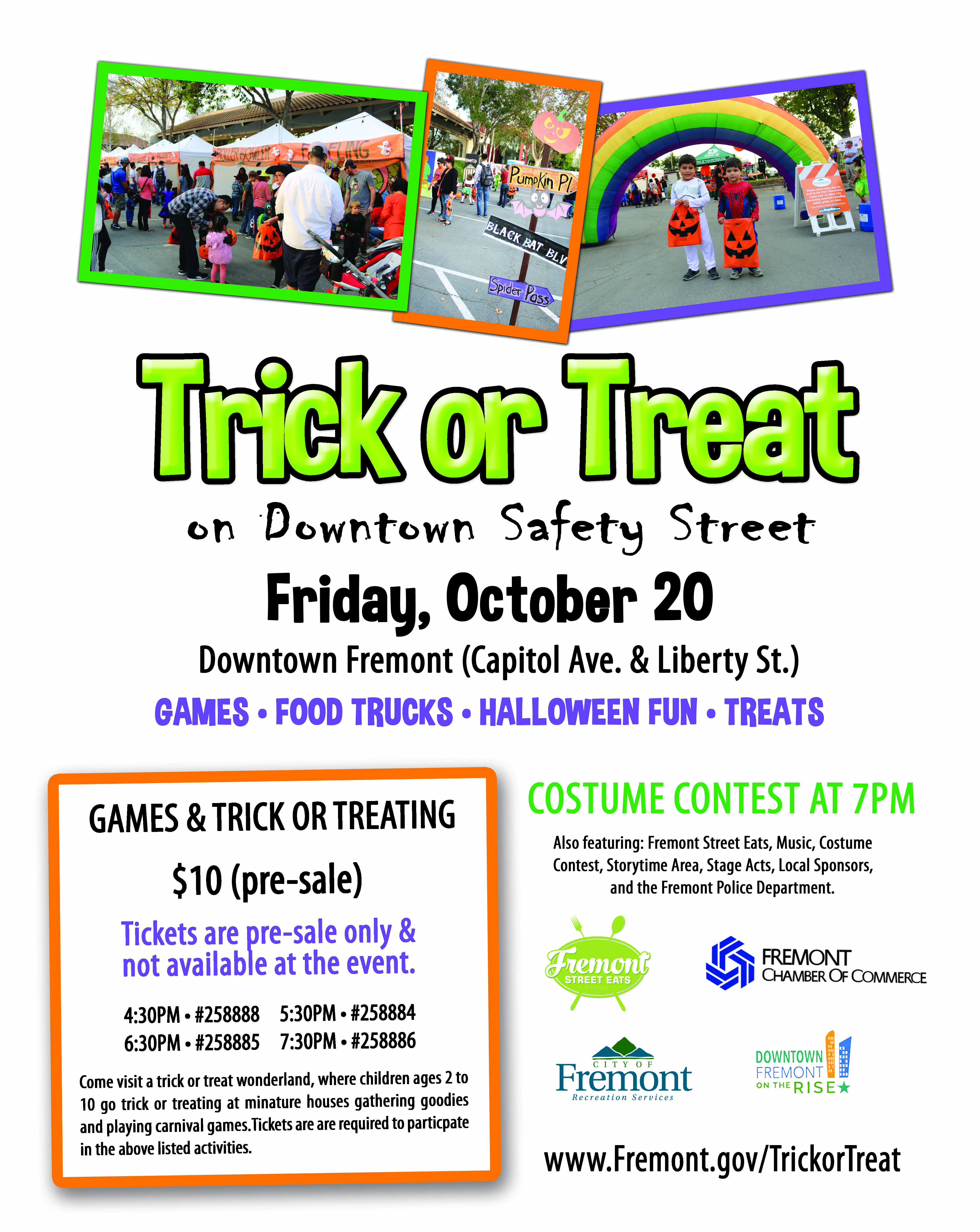 ​